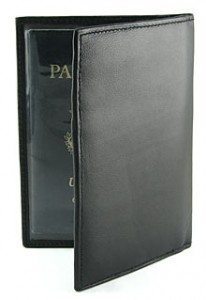 Keeping identification secure can be a full-time job, with a pretty unattractive pay scale. As technology advances, so do the sophisticated talents of thieves. It's a constant battle to institute safeguards to protect your identity. There are simply too many ways to get robbed in this matter.
In 2006, the US state department issued rules that dictate all US passports must have embedded RFID tags. The chips are designed to hold biometric data for passport holders.  Essentially this chip houses enough vital data about you that could be really damaging if it gets in the hands of would-be identity thieves.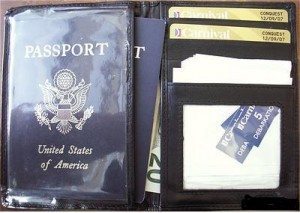 The implications to RFID tags built into your personal identification is scary. This identification format can be pretty easily accessed. From a distance, anyone with the right equipment can read the contents of that chip,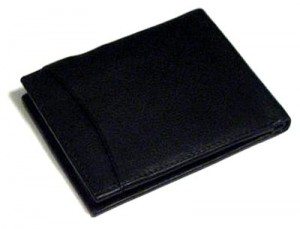 revealing your name, nationality, social security number, etc.
Since we have security for our money, car, house and other vital categories of our life, our personal data security should be added to the list. ThinkGeek's RFID Blocking Passport Billfold provides protection for your data, keeping it safely ensconced inside soft black leather, only readable when you want it to be. Now your personal information never leaks out, and you won't have to put tin-foil down your pants.
The RFID Blocking Passport Billfold has room for you passport, and also has room for four credit-cards, your driver's license, and a pocket for your folding money. ($18, www.thinkgeek.com)