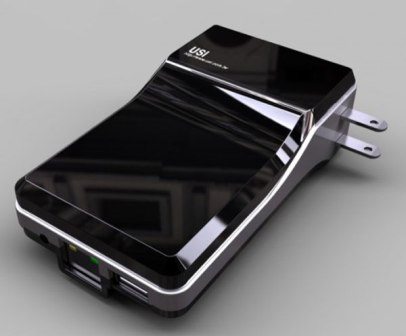 The predecessor to this new 3.0 product, the Marvell SheevaPlug, was a tiny PC powered by Linux.  Marvell has added a new tiny PC, the Marvell Plug Computer 3.0. It comes with a range of new features over the previous model which include a built in hard drive, as well as integrated Bluetooth and WiFi connectivity.
The Marvell Plug Computer 3.0 is a new always-on, always connected turnkey platform designed to power the next generation intelligent applications and services for the home and office. The new embedded Wi-Fi, Bluetooth and built-in hard drive extend the use of Plug Computer into new applications including management of medical and financial records as well as a command post for the smart home – allowing for remote management of lights, thermostat and irrigation systems.
Equipped with the recently announced Marvell® ARMADA(TM) 300 processor, Plug Computer 3.0 offers 2 GHz of processing performance yet maintains a very low-power footprint – making Plug Computers more powerful, eco-friendly and efficient to enable development of plug 'n' play next generation consumer devices with zero configuration. From streaming the latest winter vacation video to a connected TV in the bedroom, to enjoying favorite music on a Wi-Fi enabled receiver in the living room, Plug Computer 3.0 makes enjoying media on intelligent devices throughout the home easier and on-the-go more enjoyable than before.[adsense]
"With unprecedented integration and very low power design, Plug Computer 3.0 offers a powerful, yet compact, and green development platform to accelerate the development and availability of innovative software and services in the home," said Dr. Simon Milner, Vice President and General Manager, Enterprise Business Unit, Communications and Consumer Group at Marvell. "Following the shipment of more than 10,000 SheevaPlug(TM) development kits to date, we're confident that this will be a transformational year, where innovative concepts organically fuel a new generation of rich applications to go hand-in-hand with the always-on lifestyle."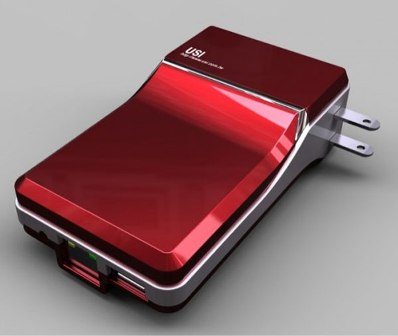 The release of the Marvell Plug Computer 3.0 opens up additional applications and usage in key new markets such as Smart Grid, Home Automation, Medical Monitoring, Multimedia Content Sharing, Security and Access Control and Industrial Automation.
The Marvell Plug Computer 3.0 development kits will be available later in the year and it will be sold as part of a developer kit, with a range of partner firms, there are no details on exact pricing as yet, but it should be in the same price range as the SheevaPlug at around $99. (www.plugcomputer.org)