WebOS, Palm's new operating system, is a year old as of this week.  In celebration of the milestone, Palm has announced that it is bringing 3D gaming to the webOS platform. The company unveiled several titles from developers such as EA, Gameloft, Glu Mobile and Laminar Research.
There are a total of seven games, which include "Need for Speed Undercover", "The Sims 3", "MONOPOLY", "Asphalt 5: Elite Racing", "Let's Golf!", "Glyder 2" and "X-Plane". The games were demonstrated at CES and are already available in the Palm App Catalog for Palm Pre users.
Palm also release five other not so graphics-intensive mobile games: "Tetris", "Sudoku" and "SCRABBLE" from EA and "The Oregon Trail" and "Brain Challenge" from Gameloft.
"We are very excited about the potential of webOS as a platform for mobile 3D gaming. This is a key application category, and we've worked closely with some of the leading game developers to deliver a great game experience for our customers," said Katie Mitic, senior VP of Product Marketing at Palm.[adsense]
While the limited number of webOS apps has been apparent, as compared to the 40,000 or so Android apps, and the 100,000 or so iPhone apps, the Palm apps are "good" apps.  In other words, you're not merely getting some thoughtless little digital novelty that allows you to keep track of government dollars spent every minute.  No, 90% of webOS apps have had a lot of thought put into them, and most all of them do several functions and are very useful in the utility department.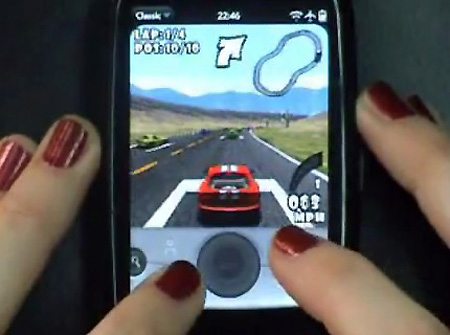 This bodes well for the future of webOS 3D gaming apps and the whole webOS platform.  And with its high-profile partners- EA, Gameloft, Glu Mobile and Laminar Research- they are poised for a serious run for iPhone and Android marketshare.  It certainly didn't hurt that Verizon has now adopted webOS with the forthcoming Palm Pre Plus and Palm Pre Pixi, and it also won't hurt Palm if the rumors are true that AT&T is considering webOS for their lineup as well.  (www.palm.com)