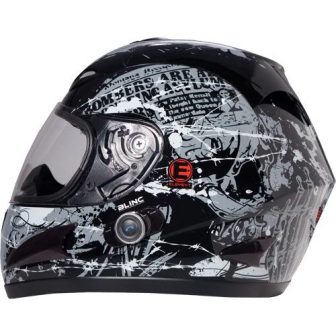 The O'Neal Element Fastrack Bluetooth Motorcycle Helmet offers all of the same features of add-on Bluetooth communications for biker helmets, in a built-in and ready-to-travel helmet.
Whether you want to listen to your MP3 player, satellite radio, GPS device, talk on your cell phone, chat with your passenger, or communicate bike-to-bike, this helmet does it all – and it does it extraordinarily well.
Not only is the function top-notch, but the set-up is silky smooth and takes moments to complete. Syncing with your MP3 player or phone is a snap, and syncing helmet-to-helmet is just as easy.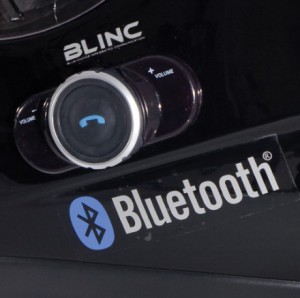 If you're listening to music and a call comes in, you can answer by voice or by tapping the BLINC button, which automatically pauses your music until the call ends, then resumes playing. The same function works for chatting between helmets – whether with a passenger or another bike.
[adsense]
In addition, the self-leveling volume control means less fidgeting with your gear so you can concentrate on riding safely. The volume control knob / BLINC button can be used effortlessly, even when wearing heavy winter riding gloves.
The O'Neal Element Fastrack Bluetooth Motorcycle Helmet fits true to size and the padding feels great. The speakers don't put too much pressure on the ears, and the chin area has a cover that velcros in place to keep the wind down. The air vents, when opened, don't change the inner helmet airflow, and optically, the visor is clean and clear, even the optional dark shield.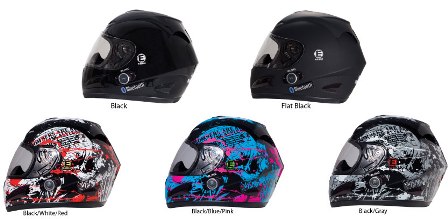 The bluetooth is easy to sync and it works great. The helmet stays charged for at least 8 hours depending on talk time, and receiving a call is as easy as pushing a button. The sound quality is also superior, really making it easy to talk, even at 75mph.
O'Neal pulled out all the stops with the design and functionality of this helmet. The O'Neil Element FasTrack Bluetooth Helmet performs every function you can think of or ask for. Comes in a variety of colors and designs. ($270, www.motorcycle-superstore.com, or call toll- free 877-668-6872) (video courtesty of CycleGearDirect)