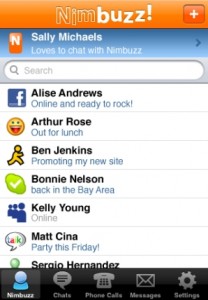 Nimbuzz is a free iPhone App download that combines almost every social networking tool, cheap or free international calling, pictures, texts, videos, and more into one user friendly app. The idea is for it to be a one stop shop for all the different ways to connect: from calling, to IMing, to tweeting, to Skype, etc.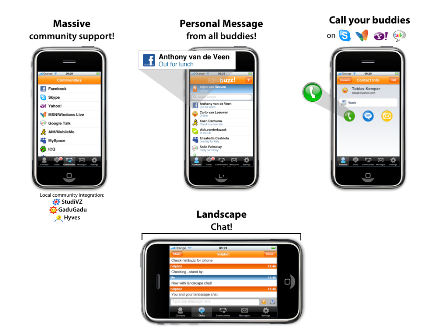 The company just released Nimbuzz 1.5 for iPhone and iPod touch. Available from the iTunes App Store. New features include: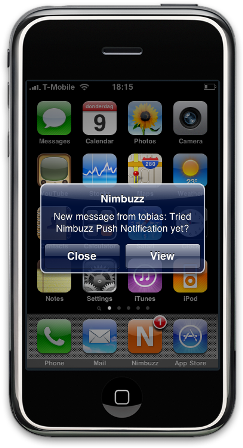 • Chat History – so you can pick up on past conversations
• Fast log in – to gain quick access to chats and files
• NimbuzzOut usability improvements – for easy and cheap international calls to cell phones and landlines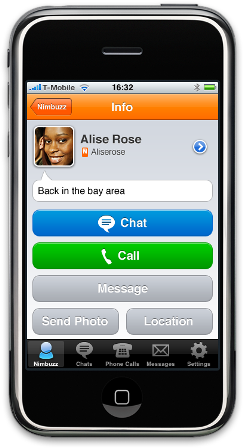 Chat History of past chats can be found in the Chats tab, so everything is in one place.The improved log in speed will land you directly in the Nimbuzz tab where you will find all the buddies from your IM and social networks.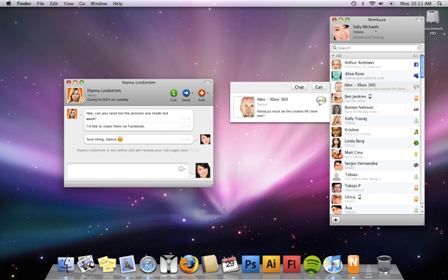 Nimbuzz is also available for Blackberry, Symbian and Android.(www.nimbuzz.com/en/mobile/download)
What is Nimbuzz?