The Eton SCORPION is a solar-powered, all-terrain, multi-functional unit". Power can come three ways: via solar panel, dynamo hand-crank, or DC adapter, allowing use anywhere.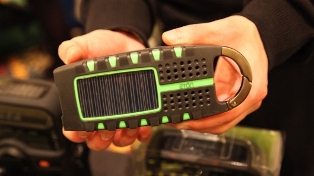 Its ruggedised appearance, aluminum carabiner clip and LED flashlight leave no doubt it is aimed directly at the adventurer, particularly so with its offering immediate detailed weather conditions via the National Oceanic and Atmospheric Administration (NOAA) weather bands.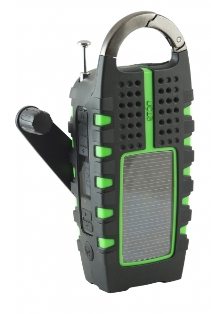 In addition to the necessities for wilderness adventure, there's also a digital radio tuner, and an audio line input, allowing you to play external music devices. It's also splashproof.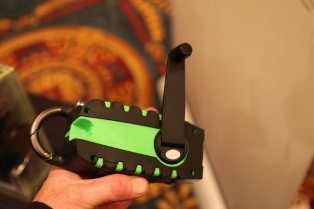 The Etón SCORPION will be available in the first quarter of 2010, and will have a lot of appeal to the weekend warrior. ($50, www.etoncorp.com