The i-Mate's 810-F is a tough customer. iMate has been tested in grueling conditions, including running a car over it, immersing it in all kinds of fluids, kicking it, dropping it, baking it, freezing it, even passing the rigors of the uS Military toughness specifications.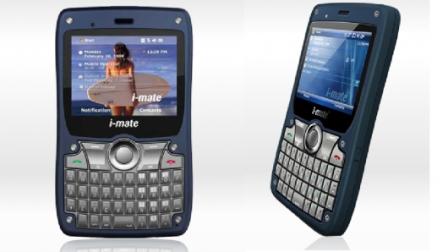 The i-Mate is perfect for contractors on work sites, outdoor adventurers like hikers, skiers and surfers….basically anyone who has found that off-the-shelf handsets are too easily damaged. It's also nice for the mother who has curious and tinkering children.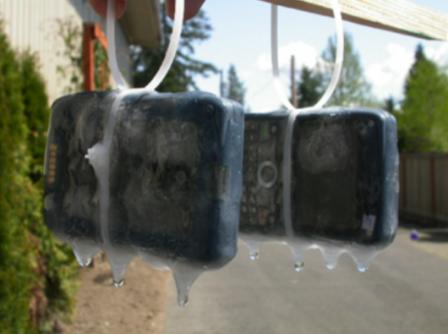 Developer Jim Morrison says that the handset comes with a lifetime warranty against damage, as long as it's serviced annually ($150). Another benefit of the i-mate 810-F is that it comes with the company's own Solutions IQ, a unique software developed by i-Mate that secures, configures and updates your phone.
[adsense]
Each handset comes pre-loaded with Active Sync, Scheduling, Internet Explorer, Wi-Fi, GPS, Bluetooth, Microsoft Office Mobile, and Notes. It has a sealed, backlit QWERTY keyboard, an omni directional speaker and a 2MP camera.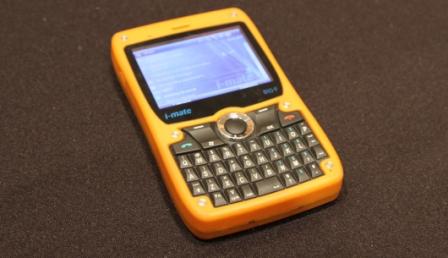 The I-mate Premier Customer program (available free to purchasers of the handsets) includes a replacement 810-F if yours is lost or stolen, delivered to your door; a hot swap for your handset if it breaks, delivered to your door; access to Secure I-Q so you can lock/wipe and alarm your 810-F if it's ever lost or stolen. There are also complimentary software and upgrades and live support online available 24/7.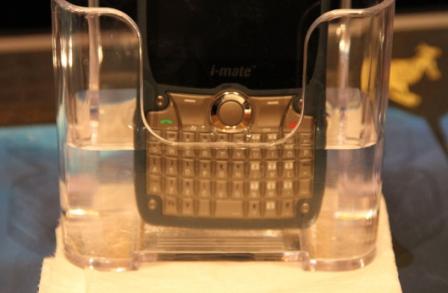 The unit weighs 150g and measures 111mm (L) x 66mm (W) x 15.5mm (T) and is available at many retail outlets for around $700. (www.imate.com)