That Apple iPad might have some competition with the ExoPC Slate.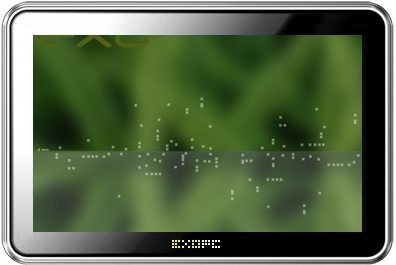 The new ExoPC Slate tablet PC comes jam packed with a 8.9-inch multitouch display, a 1.6GHz Intel Atom N270 processor, Windows 7 OS, a 2GB of DDR2 memory, a 32GB SSD with SD card expansion and a 4-hour battery life with the included user-replaceable battery.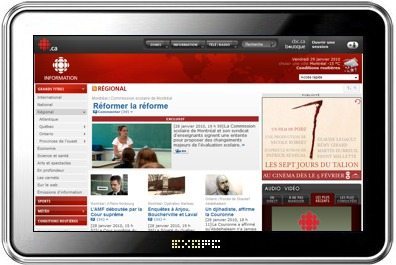 The screen is about 0.8 inches smaller than the iPad, but it does have full browser support with flash, courtesy of Windows 7, an Atom N270 at 1.6GHz, with 2GB of DDR2 memory, and a 32GB SSD with SD expansion. Unfortunately, the battery life is not as strong as the iPad as it can only go for four hours without charging.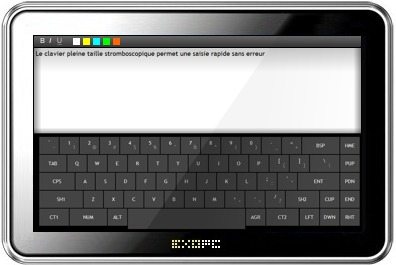 The touch pad ExoPC Slate is a concentrate of innovation, which provides access to the most valuable resources of the web by organizing the content according to your location, your habits, your tastes and preferences.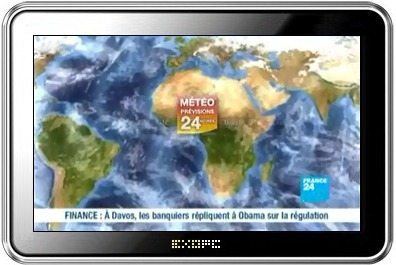 The 8.9-inch screen of the of ExoPC Slate depicts a multi-tasking interface designed specifically for large touch screens. The web browser provides ultra-fast scrolling and supports all formats including flash, (Apple's iPad does not.  Instead they're promoting the upcoming HTML 5).  The ExoPC Slate has a large strobe keyboard that is pretty easy to use and responds nicely, while live TV can broadcast in HD on this device. It also boast a headphone jack and built-in stereo speakers.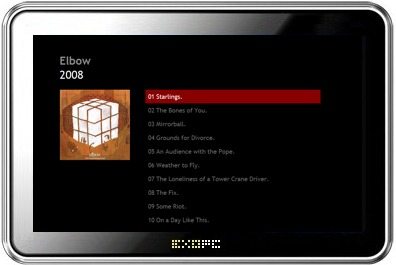 The eBook reader application on the ExoPC is a honey.  You can turn the device horizontally or vertically for your most comfortable reading position. Other applications for the device are specifically designed for the large screen, and an SDK is out there for all who want to develop software for this device.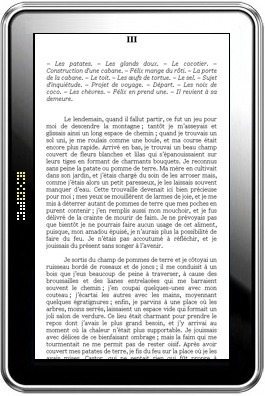 Here are some specs:
Processor
Intel Atom N270 1.6GHz , Intel 945GSE + ICH7M , Integrated Intel Graphics GMA950
Memory
2GB DDR2 RAM 667Mhz
View
Multi Touch Screen 8.9 inch , 1024 x 600 pixels
Storage
SSD 32GB, Card Reader SD / MMC
Network
WiFi 802.11 b / g, Bluetooth, 10/100 Network
Webcam
1.3 Megapixel Webcam
Ports
3 USB, Headphone and microphone , Internet 10/100, VGA
Port CDMA / SIM
Autonomy
4 hours
OperatingSystem
Pro with Windows 7 ExoPC IU-Layer
Dimension Size
25 x 16.8 x 2.1 cm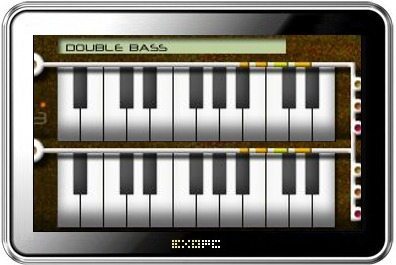 It is available now with non-multitouch capacity for $780, but that will change in March for $599. (www.exopc.com)
A Look At The Ipad And Some Of It's Alternatives To It's Failure Of An Existence (courtesy of gigermunit)