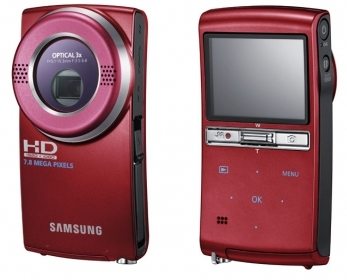 Samsung's HMX-U20 and HMX-U15 represent the company's 2nd generation of pocket camcorders. Both feature 2" LCD screens and are able to capture 1920×1080 HD video at 30fps.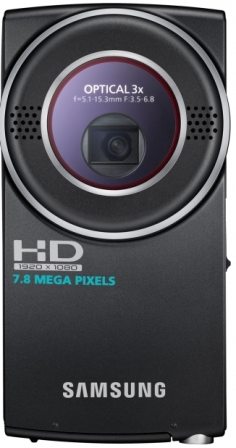 Both can record to SDHC cards and have a USB cable built into a swing out arm for uploading, much like the FLIP. The HMX-U20 comes equipped with a 3x optical zoom and 10MP still image shooting, the less-expensive HMX-U15 is without zoom but takes stills at 14MP.
Samsung's HMX-U20 and HMX-U15 have useful editing options and recording modes such as time lapse from one to thirty seconds, one touch upload to YouTube and digital image stabilization.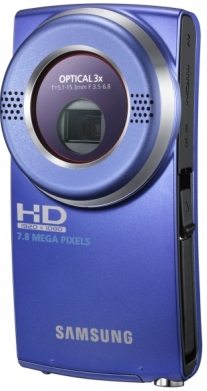 They also sport Samsung's ergonomic "seven degree angled grip" design, a shape that allows many grips, angles and picture perspectives.
The Samsung HMX-U15 is due for release in March priced at $229.99, with the HMX-U20 set to be available in May for US$249.99. (www.samsung.com/us/)
Published on Feb 25 2010