Remember the 7-inch HOTT MD700 MID spotted back at CES 2010 and tipped to be arriving at distributors priced at $120 apiece?  The Chinese company is back with another, smaller model, and the best news is that it should be even cheaper: the HOTT MD500 has a 4.8-inch display and runs Android, and will be just $92 for distributors
(assuming you only use microSD for storage).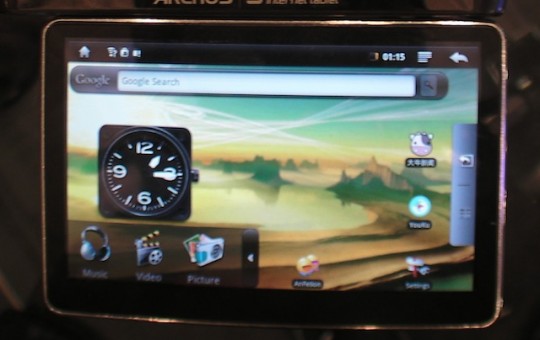 HOTT are referring to the MD500 as their "iPad killer", though given the disparity between the screen sizes that seems a little tongue-in-cheek.  The 4.8-inch touchscreen runs at 800 x 480 WVGA and the whole thing is a little smaller than the Archos 5 Internet Tablet currently on the market.
[adsense]
Currently the MD500 runs Android 1.5 with HOTT's own UI enhancements, and inside is a Rockchip ARM9 chipset capable of multiple video codecs.  In fact the only real disappointment here is the limited battery life; HOTT reckon you'll only see 5hrs of ebook reading or 3hrs or video viewing.  Still, if it can reach the market for under $120 or so after it hits mass production this summer, we reckon there'll be a few people willing to live with that.
Via : Slash Gear