The XpanD X103 active shutter glasses allow you to enjoy 3D content on different televisions and 3D-enabled devices, and can work on almost all new 3D-ready TVs, no matter the brand.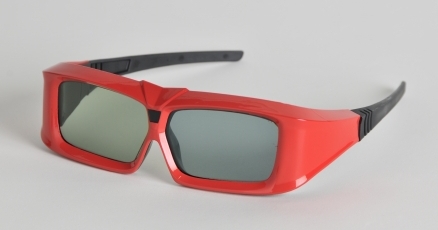 3D is definitely here to stay….at least for a while. Many of the giant electronics manufacturers are betting the ranch on this re-visited technology.  In the process, they're making brand-specific periperals to work with their proprietary TV sets.  So XpanD took this opportunity to "universalize" the 3D glasses so consumers would only need to purchase one pair of glasses to enjoy the 3D experience on multiple brands of televisions.
The XpanD X103s deliver "active shutter" technology.  Unlike passive polarized solutions which use filters to feed eye specific images to the brain, the active shutter glasses utilize a fast-switching, liquid crystal technology known as "Pi-Cell" which rapidly blocks alternate eyes in refresh sync with the separate left and right eye images being shown on the screen, thus creating the illusion of stereoscopic vision and depth perception.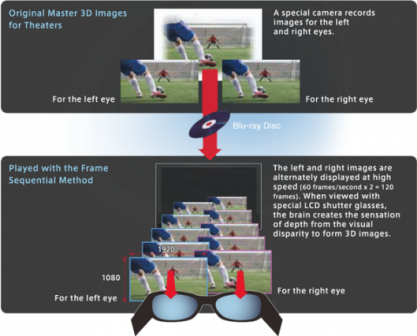 XpanD's technology is the fastest shutter speed in the market, which should give users "optimal Stereoscopic 3D images without any ghosting, minimal light loss and no visual distortion". The batteries last around 250 hours and are user replaceable, and the X103 glasses use various methods to communicate with a very wide range of stereoscopic applications from the Cinema to the PC.
XpanD's Ami Dror said of the development: "The main problem with display-linked active glasses lies within the incapability to use these glasses with a 3D TV that is manufactured by another brand. While we support TV manufacturers by manufacturing glasses for them, we are also requested by the same manufacturers to sell universal active glasses that will work with all the modern 3D TVs. TV retailers cannot maintain 15 different models of glasses to support 15 different TV brands, rental AV companies cannot do it, and even 3D broadcasters ask for a universal pair of glasses that they can provide their 3D channel subscribers."
You can even take the XpanD X103's to the cinema. The XpanD X103 Universal 3D Glasses should be available in the summer.  No word on pricing yet. (www.xpandcinema.com)
Published on March 22, 2010