Microsoft has reveiled their Project Pink line-up with more details on the "Pure" and "Turtle" handsets, now apparently called KIN ONE and KIN TWO. KIN.com went live with all of the information about the new handsets.
KIN ONE
* Compact keypad for one-handed texting
* Multi-touch display
* 5 megapixel camera with LED flash and SD video recording
* Wi-Fi
* GPS
* External mono speaker
* 4GB internal memory (enough for 1,000 songs)
* Media powered by Zune
KIN TWO
* Horizontal sliding QWERTY keypad
* Multi-touch display
* 8 megapixel camera with LED flash and HD video recording
* Wi-Fi
* GPS
* External stereo speaker
* 8GB internal memory (enough for 2,000 songs)
* Media powered by Zune
Windows Phone 7 is about simplifying people's lives, whereas KIN is all about amplifying people's lives. It represents Microsoft "cranking social up to 11″ for "people who live to be connected, share, express and relate to their friends and family."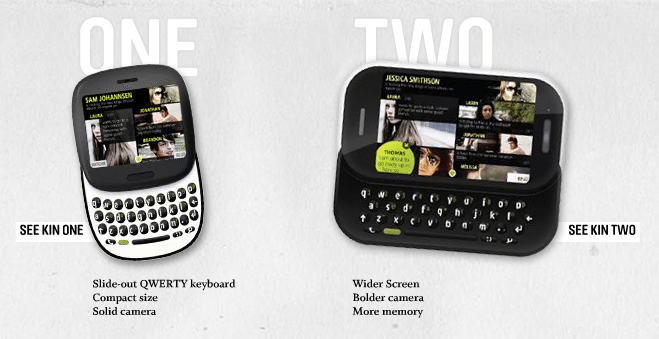 The homescreen of the KIN is known as the Loop, an always running and constantly updating portal into your social life with support for services like Windows Live, Facebook, MySpace, and Twitter. You can customize Loop by adding your best friends to your favorites. This will ensure you see more frequent updates from your favorite people.
Also found on the homescreen is KIN Spot, a little green dot where you can drag all of your favorite media content to share with friends and social media networks. The device's browser is tightly integrated with the Spot so sharing content with your friends is very simple.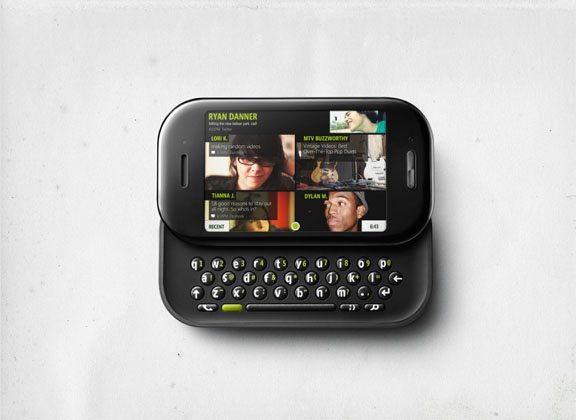 The KIN also comes with KIN Studio. "It's your phone, online, on any web browser." With KIN Studio, all of your call logs, texts, contacts images, videos, and more are stored in the cloud and viewable in a pretty nifty looking timeline. Pretty much everything you do on the KIN is compatible with geo-tagging, so if you forget where you were when you took a particular picture or video, you can go online and refresh your memory thanks to the integration of Bing Maps.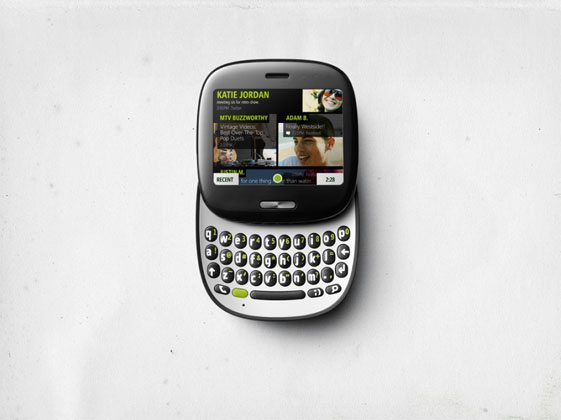 The KIN ONE and TWO are the first Windows Phones to feature a full-fledged Zune experience. Music, video, podcasts, FM radio, you name it, the KIN's got it (okay, no Zune gaming). Purchase yourself a Zune Pass subscription and you're good to listen to millions of tracks on device or on your PC.
The KIN ONE and KIN TWO will go on sale with Verizon next month, while Vodafone will be offering the two devices across Europe in the Fall. Pricing has yet to be announced.
Note: no support for third-party apps on these guys
(http://kin.com)