Screenshots of the new BlackBerry OS 6.0 have appeared online. The screenshots show lots of new features, like system wide multitouch, a WebKit-based browser that has pinch-to-zoom and multiple tabs support, kinetic scrolling, a new systemwide context menu, social network integration, and new photo, media player, and messenging apps.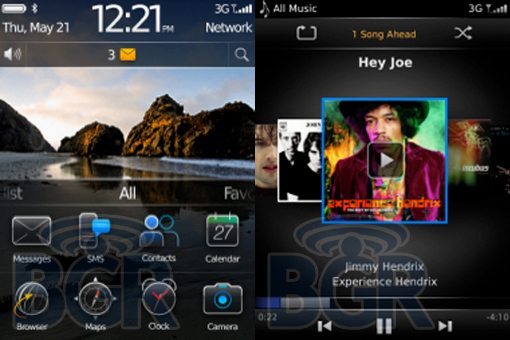 It has been apparent to Blackberry that a business phone alone will not suffice in todays mobile market offerings. With the work load of things we can achieve on a mobile device today, a smartphone is every bit of a personal accessory as it is a business component.  That's why Blackberry has integrated some nice user interface designs to provide the much needed updates to compete with the other guys.
Additionally, with Blackberry's historical talents of providing excellent corporate business applications, Blackberry intends to give a consumer the best of both worlds- a world-class business phone with some very robust social and entertainment applications.
The BlackBerry 6.0 update is expected to land this summer.
Published on April 22, 2010