With the launch of  AMD's new Phenom II X6 CPU, CyberPower has created a range of new gaming towers based on the AMD CPU chip. With direct connect architecture, the new AMD 6 core chips allow super fast responsiveness and performance even on the most demanding of software applications.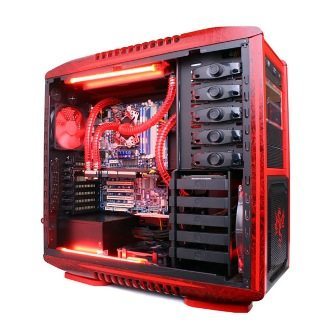 The top System prices at $1045, includes an AMD Phenom II X6 1055T CPU paired with dual ATI HD 5750 1GB graphics cards.
At the lower end of the scale, for $699 you get a AMD Phenom II X6 1055T CPU with NVIDIA GT 220 1GB graphics card and 4GB of  DDR3 1333MHz memory.
Published on April 28, 2010