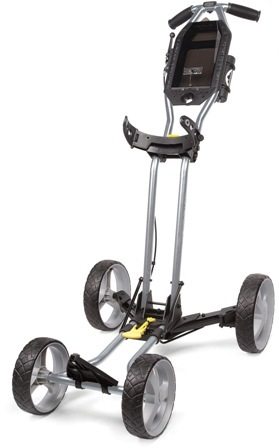 Micro Cart™ from Sun Mountain is a new-look, four wheel walking cart that folds 25% smaller and weighs 20% less than leading push carts. Tipping the scales at the slight 13 lbs. and folding down to the scant 52 cubic inches, Micro Cart is a very appropriate name.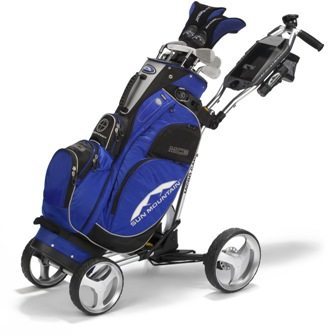 The 2010 model offers a new and improved variable handle height adjustment as well as an accessory umbrella holder adapter that allows fine-tuning of the umbrella angle. Micro Cart comes with no assembly required and folds and unfolds in one easy motion.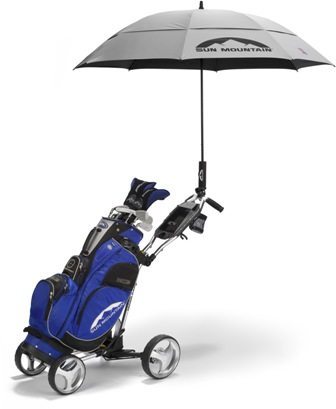 In 1999, Sun Mountain introduced the ergonomically designed Speed Cart®; revolutionizing the walking cart category. Sun Mountain has continued to invent and innovate every detail of the Speed Cart, growing the line to three models.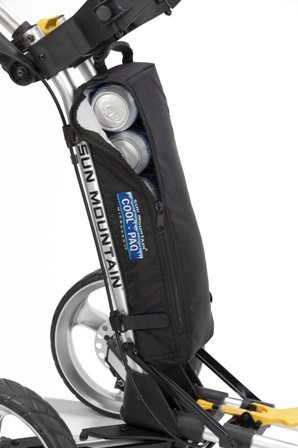 In 2009, Sun Mountain added Micro Cart as a lighter, more compact when folded, alternative to the ever popular and still available Speed Cart. Uniquely designed, in going lighter the inventors at Sun Mountain added a fourth wheel to Micro Cart.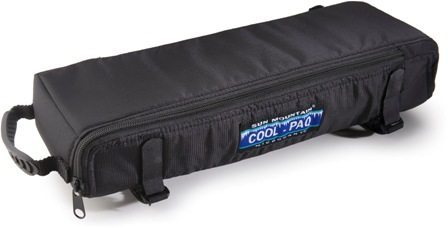 The benefit of the four-wheel-design is better stability on side hills and no tracking adjustments required. The four wheels come standard with low maintenance solid foam tires and adjustable front axle to accommodate the largest of golf bags.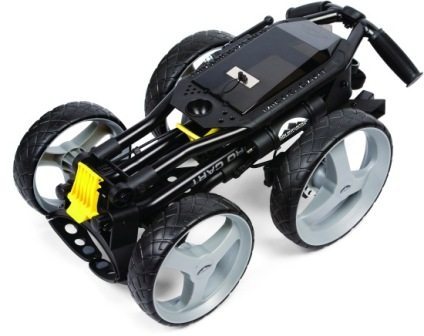 Micro Cart's lightweight anodized aluminum frame folds and unfolds in one easy motion offering variable handle-height positions; strapless bag bracket; and a console with padded valuables tray, ball and tee holders, magnetic scorecard holder, and a drink holder. With a totally new, contemporary look, Micro Cart is available in four colors (red, black, blue and silver), and retails for $239.
(800-227-9224 or visit www.sunmountain.com)
Published on May 3, 2010