The latest saga in Verizon's bid on some iPhone love suggests that the phone may not come to fruition until 2011 under Verizon's offerings.  That's because AT&T and Apple apparently have a quid pro quo in place that has extended the mobile carrier's exclusive deal with the iPhone in exchange for heavily-discounted data plan pricing for the iPad.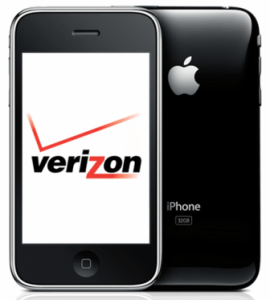 AT&T is offering data plans for the iPad on a non-contract basis at the lowly price of $15 for 250MB of data and $30 for unlimited data, and according to analysts, AT&T would not have agreed to such a drastic price reduction, and no-contract plans, without receiving something big from Apple in return. That "big something"  is an extension of the iPhone exclusivity agreement that AT&T currently has enjoyed with Apple in the U.S. Under this quid pro quo agreement, AT&T's exclusivity would be extended until the end of 2010, effectively shuttering any plans to launch the iPhone on Verizon in 2010.
Most analysts had expected the AT&T-Apple deal to expire this summer, three years after the two companies first partnered on the iPhone.
AT&T's pre-paid iPad offerings really shows their desire to forgo contracts with iPad owners, something it's never done for the iPhone, in exchange for the "golden nugget" of continued iPhone exclusivity.