Microsoft has announced the world-wide release of its new productivity suite, Office 2010. With a smorgasboard of new features, the company has also backboned the software with cloud computing including browser-based versions of Word and Excel.
Since releasing Office 2007, a new era of professional productivity software and users have emerged, where man and machine are no longer tied to one working location. Instead, they've been treated to regularly updated applications with a choice of free-to-use tools to help them achieve their goals- all from the "clouds" of the internet.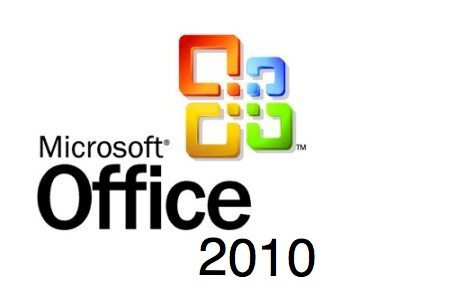 The newest incarnation of Office 2010 includes new picture formatting tools such as color saturation and artistic effects aimed at bringing documents to life. Backstage view replaces the familiar file menu and gives a more modern polished feel to saving, sharing, printing and publishing documents.
Sharing the workload and benefiting from multiple input is made possible with the inclusion of co-authoring tools in Word, Excel, PowerPoint and OneNote, and Office 2010 is geared towards offering a similar user experience across PC, phone and browser platforms.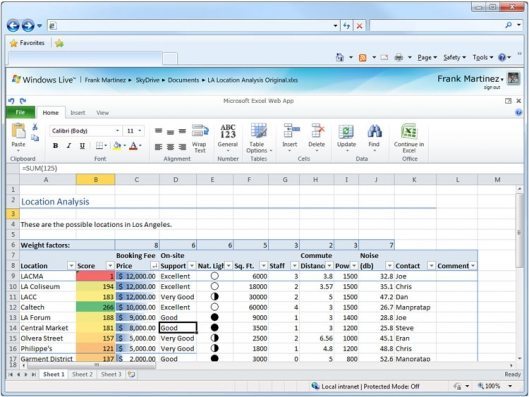 The old Document Map feature in Word is out, having been replaced by the new and improved Navigation Pane that provides quick and easy visual representation of document structure. Microsoft has made improvements to the search functionality and given modern computing with formatting enhancements especially for tablet devices.
A new addition to Excel is Sparklines, which can deliver a clear and compact visual representation of data through small charts within individual worksheet cells. Pivot tables get a host of improvements to filters, views and charts. Power users benefit from streamlined integration of data from multiple sources and speedy manipulation of huge data sets.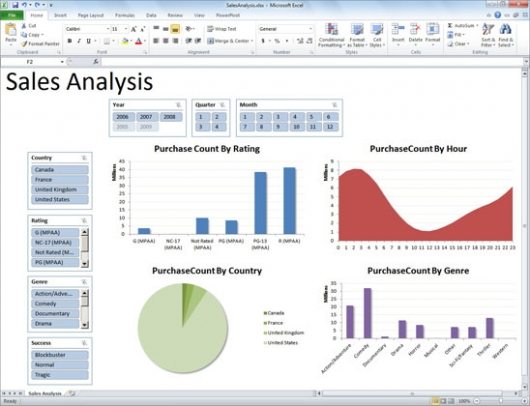 Outlook now has Conversation View, which can help bring together emails and replies on a themed subject into one expandable thread. Integrating graphics into emails might just help make your point stand out even more, and the new Outlook Social Connector brings social network feeds directly within the popular productivity tool, which now also benefits from communication history.
Embedding video content into presentations is now automated, negating the need to manage external media files, and PowerPoint also offers basic editing from right within the application. But it's the ability to share slide shows with just about anyone (with or without Office installed) that grabs the new feature headlines for this application. Broadcast Slide Show simply relies on a web browser to be present on the device used by viewers.

Office 2010 has also made its desktop application suite available online, as well as via the more familiar offline territory. Web Apps can be viewed as being online companions to desktop programs such as Word, Excel and PowerPoint, preserving the look and feel of whatever document is being worked on, no matter the device being used for access.
Microsoft's Stephen Elop said at the New York product launch that "Office 2010 and SharePoint 2010 define the future of productivity. With the 2010 set of products, organizations will save, innovate and grow as their people benefit from working across the PC, phone and browser." Whether businesses will invest in an upgrade remains to be seen, but if a study undertaken by Forrester Consulting is anything to go by, companies could expect a return on investment of over 300 percent in just over seven months after rolling out the new suite.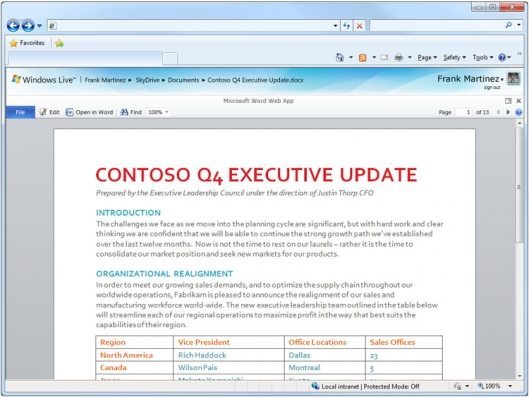 The business-only Office 2010 release is currently available in 14 languages, with another 80 being phased in over the next few months, and the company has also announced a free Office Mobile upgrade for all Windows 6.5 users via the Windows Phone Marketplace.
Consumers won't have to wait too long for their turn to make an upgrade decision. Prices start at US$99 for the Academic version and rise on up to US$499 for Office Professional.
(vid code)