Skype is currently only available on Android with Verizon, but it looks like Skype is going to be coming to more Android devices. Skype will be launching a version of Skype for Android, which will be available for all Android devices, and will include video calling and available for download from the Android Marketplace.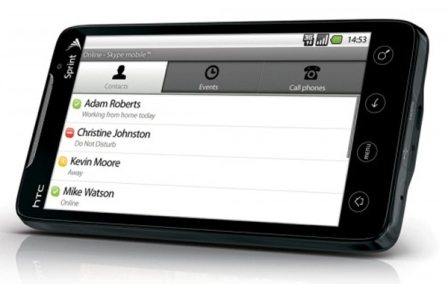 *Skype envisions a world where video plays a larger role in the way we communicate**. The next generation innovation involving video calling will not be bound to the computer. We're seeing a proliferation of video calling shared between all kinds of connected devices. It's on computers (today 1/3 of all calls on Skype happen via video), televisions (Skype bringing video calls to living rooms via Panasonic, Samsung & LG partnership), and it will eventually be coming to mobile devices too. We're betting big on video, and we intend to set the bar on mobile video calling, and it's something we're
going to do this year.*
*We will be bringing a direct to consumer app to the Android marketplace later this year. This application** will be available for all consumers globally to download regardless of carriers. (i.e. similar to how we offer the **iPhone** app today)*  *– Brianna Reynaud, Skype PR* Details are scarce as to when this new Skype for Android application will be available. Stay tuned.
Published on May 31, 2010