We can't get away from this 3D thing, can we? It's everywhere. Well, at least we have a few years before it becomes so mainstream that it's downright necessary.
Hopefully by then we won't need the glasses. This new 3D-enabled DLP projector from NEC Display Technologies won't help the no-glasses cause, and we wish we could say the glasses looked even a little bit stylish. But, as you'll see after the cut, you won't be winning any fashion shows with these on your face.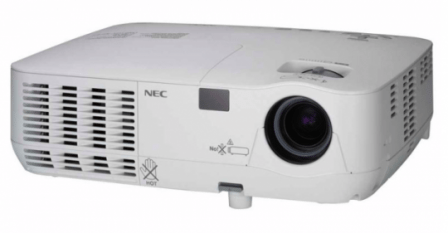 ]The NEC NP216J-3D is a brand new 3D-ready DLP projector from the company based in Japan. It has some pretty good features, including a 1,024×768 resolution, a contrast
ratio of 2,000:1, and it produces upwards of 2,500 lumens of brightness. It's also got a 180W lamp and a 7W mono speaker on the inside, so we imagine you'd want to plug
this bad-boy into your home's sound system before you start enjoying those 3D movies. However, NEC wants to point out that the DLP projector does support NVIDIA's 3D Vision, but it won't be playing your 3D Blu-ray titles.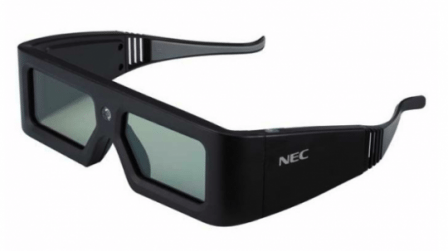 The NP216J-3D will makes its way to retail shelves in Japan beginning some time around July 20th, and you'll be able to buy the projector bundled with their non-stylish 3D glasses for about $1,100, or 100,239.48 JPY. Unfortunately, there's no current plans for an international release, but there's a chance that could change after the projector hits Japan's retail sites. But, probably more likely that it won't.
Via : Slash Gear