With the new Kodak ESP 7250, you can take the photos and documents stored in your Smartphones, and print them from the handheld device itself.  FINAlLY!!!
Featuring easy-to-use wireless capabilities, The Kodak ESP 7250 sports an intuitive control panel and the lowest total ink replacement cost in the industry.  Kodak has recognized that those that need quick prints without having to access a printer is a feature that has been demanded by conumers for a few years.  Work-around solutions have been available, but not as easy as this.  The new Kodak ESP 7250 gives you the ability to print and share without turning on a computer. You can print documents and photos directly from Wi-Fi enabled BlackBerry smartphones.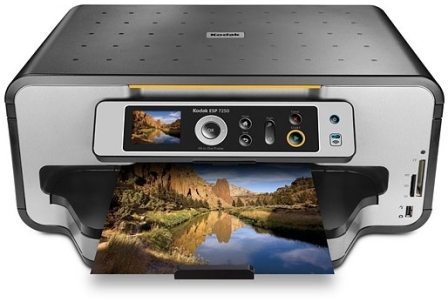 In addition, those with iPhone and iPod Touch devices can print photos directly to the Kodak All-in-One printer through the new Kodak Pic Flick application.
"Kodak is proud to offer consumers innovative high-quality printing solutions that give them the flexibility to easily connect, print and share," said Susan Tousi, General Manager, Inkjet Systems and Vice President, Eastman Kodak. "Sharing images is key to preserving memories. The new Kodak ESP 7250 All-in-One enables consumers to do that easily from their favorite smartphone and share prints that not only have incredible quality but an incredible value."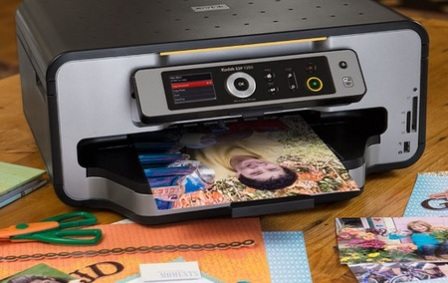 The Kodak ESP 7250 combines the latest in Kodacolor printing technology with affordable, premium-quality pigment ink cartridges to deliver brilliant documents and Kodak Lab-Quality photos that dry instantly, are water and fade resistant and last a lifetime.
Kodak ESP 7250 All-in-One printer Features
• Latest Wi-Fi technology and extremely easy wireless set-up
• Built-in duplexer, intelligent paper sensor and auto-engaging photo trays saving time and money
• Premium-quality pigmented inks and porous papers that dry instantly – water and fade resistant
• 2.4 inch color LCD display screen and memory card slots
• Print speeds of up to 32 pages per minute in black and 30 pages per minute in color
• Available in April 2010, the Kodak ESP 7250 retails for $199.99 U.S.MSRP
• Kodak Black Ink Cartridge 10XL and Kodak Color Ink Cartridge10C are available February 2010
Published on June 29, 2010