The Holo is an air mattress with a hole for an expecting mother's expanding stomach.  You can also use the Holo as a pool raft. Holo was created by Emma Benson during her first pregnancy. She wanted something she could use not only on vacation, but also for relaxation at home.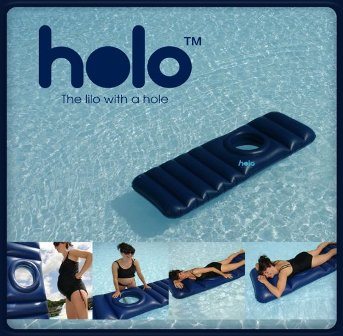 To use the Holo on water, you'll need to fully inflate both of the air chambers. You then position your body with your bump in the hole, ensuring that your hips are supported on the raised rim that surrounds the hole. You can also lie on your back or side on the Holo.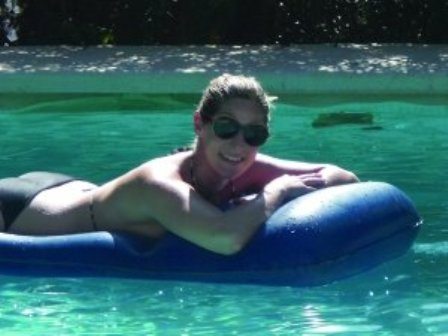 It comes with a handy drawstring bag and you don't need to deflate it fully when transporting it in your car.  It will fit in most cars' back seat foot-well by simply deflating the head rest.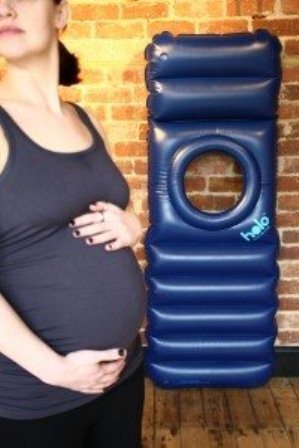 The Holo is priced at around $80. Check out Holo's website.
Published on June 30, 2010