Fujitsu has launched an enhancement and three new additions to the company's LifeBook range. The MH330 and MH380 models feature the latest Atom processors, backlit LED displays and DDR3 memory. The TH700 and T730 notebooks come with Dual Digitizer multi-touch screens, the latest Intel Core processors and a range of security features including a BIOS lock, fingerprint reader and 3D shock sensor.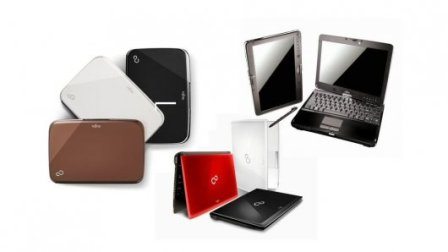 Additionally, Fujitu has made a few enhancements to its LifeBook MH330 mini-notebook. The graphics come courtesy of Intel's 3150 graphics and the processing power via either an Atom N450 or N455 processor, both options running at 1.66GHz. System support comes in the shape of a gigabyte of DDR3 memory (max 2GB) and a 250GB HDD and there's RealTek ALC272 HD audio too through a couple of built-in speakers.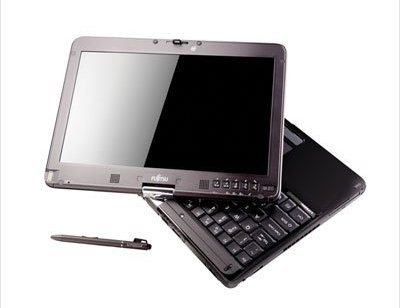 The connectivity angles are covered by 802.11b/g/n, Bluetooth 2.1 with EDR, a 5-in-1 card reader and three USB 2.0 ports. One charge of its 6-cell battery is said to give seven hours of use, it comes with DVD sharing feature that allows the notebook to view a file or play media from the optical reader of another computer or laptop and there's an 84 key spill resistant keyboard and multi-gesture touchpad too. There's currently no word on US pricing for this model.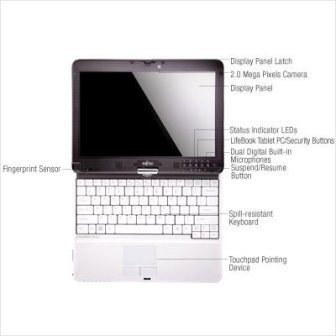 Most of the specs of the LifeBook MH380 are similar to the MH330 apart from the Atom N475 processor, a 10.1 inch widescreen HD backlit LED display offering 1366 x 768 resolution and a 300:1 contrast ratio and 7.7 hours of battery life on a single charge. Prices for this model start at US$449.
Giving the user a choice of typing using the physical keyboard or interaction via a touchscreen display, the LifeBook TH700 has a 12.1 inch WXGA display with 1280 x 800 resolution, Dual Digitizer touchscreen technology and a 600:1 contrast ratio. There's a choice of Intel Core i3-330M (2.13GHz), Core i5-520M (2.4GHz) or Core i5-540M (2.53GHz) processors, 2GB DDR3 memory (max 8GB) and up to 500GB HDD or 128GB SSD storage.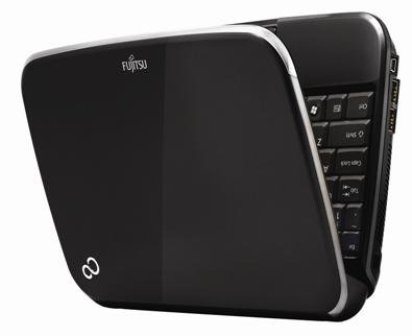 Those wanting to be entertained will no doubt be pleased to find Intel HD graphics and RealTek ALC269 HD audio. Like the other LifeBooks here, the TH700 has 802.11b/g/n and Bluetooth 2.1 with EDR but also benefits from an integrated 2MP camera. Its security features include a Fingerprint Sensor, 3D Shock Sensor, BIOS Lock, LifeBook Lock and a HD Lock. This one starts at US$1,149.
Everything offered by the LifeBook T730 is much the same as the TH700 apart from the availability of an active digitizer display option and a choice of Intel Core i5-520M (2.4GHz), Core i5-540M (2.53GHz) or Core i7-620M (2.66GHz) processors. And this one will start at US$1,749.
Published on July 6, 2010