In developing new web connected and cloud-based printers, Hewlett Packard believes it has a solution that could give printers much wider functionality, including making printing from mobile devices such as smartphones possible without the need for a PC at all. HP has seen the future of printing and is convinced it lies in the cloud.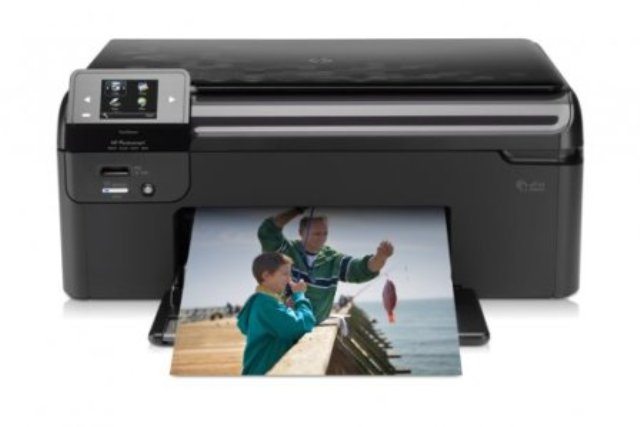 HP is pushing the technology strongly, calling it nothing less than a revolution. In fact, the company is so convinced of the advantages of hooking printers up to the web that within a year every HP printer priced over US$100 will boast Internet connectivity. In a series of regional launches around the globe this month the company provided more details about just what its web-enabled printers will mean for consumers. This follows a testing of the waters with the release of its Photosmart Premium TouchSmart Web printer last year. Like that printer the new models will support apps that can be downloaded directly onto the printer without the need for a PC.
By assigning each printer an email address users can now send a print job to that printer from anywhere in the world simply by emailing it. This allows smartphone and iPad users to cut out the PC middleman and print directly. JPEG images, PDFs and Office documents that are sent as an attachment to the email can also be printed, with HP saying it will add support for other formats based on customer demand. It is this functionality that will allow users to say goodbye to printer drivers forever – provided they have a stable Internet connection of course.
[adsense]
Giving printers an email address raises the obvious question of security. What's to stop spammers bombarding your printer with bucket loads of spam that automatically print out, costing you a fortune in ink? To combat this HP has adopted three layers of protection.
The first line of defense is the email address itself, which is a randomly generated sequence of letters and numbers that is quite long and therefore hard to guess – the downside being it is also very hard to remember. If some unwanted person does manage to get their hands on a printer's address then it can be changed at any time.
Secondly, users will be able to set up white lists and/or blacklists to restrict which email addresses can be used to send something to the printer.
Finally, HP is also using spam filters. This is possible because after the print job is emailed it passes through HP's server's to be processed and sent to the printer in a format it can understand.
The web-enabled printers are sure to be a target of hackers and spammers so whether these steps will be enough to protect your printer and its valuable ink supply remains to be seen. However, HP recognizes that security fears are utmost in people's minds and has said it has made the security of its web-enabled printers a priority and will continue to do so.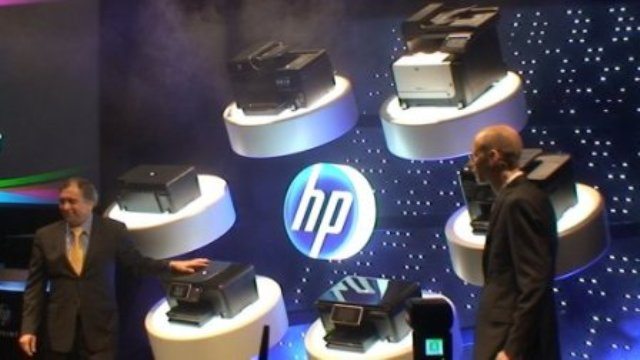 There have also been reports that HP plans to use its printers to push ads to customers. Stephen Nigro, Senior Vice President, Inkjet and Web Services Business, Imaging and Printing Group, HP, said that the delivery of ads would operate on an opt-in basis and that the company would rely on customer feedback regarding if and how advertising would be sent to its printers.
HP also plans to have an Apps store. HP will offer this service to provide printer related apps. Using the printer's capacitive touch screen users can browse and download apps directly to the printer without a PC. So far HP has lined up around 40 partners, including Google, Crayola, Dreamworks, Yahoo, Snapfish and Tabbloid, to supply apps.
The HP ePrintCenter is an online hub that users can access to register and configure their printer, view apps currently stored on their printer, browse and select new apps for download and reset the printer's email address. It is also here that users can view and manage their print queue. Currently it is PC browser-based, but HP is looking at a reduced information mobile interface that would allow users to manage their print jobs remotely.
HP's web-enabled printers currently run on a Linux-based OS and, although no one from the company would be drawn on the question, HP's acquisition of Palm makes it practically a certainty they will adopt WebOS in the future.
And just because HP appears to be putting pretty much all its eggs in the web-connected printer basket don't be worried about your printer ceasing to function when your Internet connection goes down. Although the ePrint and app functionality will obviously be disabled, the printers can still be connected to a computer and act as your regular, non-connected printers of today. If Internet connectivity is lost when someone attempts to ePrint, the job will be queued in the ePrintCenter for the when the printer is back online.
HP's new web-connected models start with the Photosmart Wireless e-All-in-One with a 2.4-inch touchscreen that is available in the US now for US$99. Next is the Photosmart Plus e-All-in-One with a larger 3.5-inch touchscreen that is expected to be available worldwide in August for US$149. The touchscreen size gets another boost to 4.3-inches with the Photosmart Premium e-All-in-One that should be available in September for US$199. Finally there is the Photosmart Premium Fax e-All-in-One that is also expected in September for US$299.
Published on July 7, 2010