The ALLCLEAR Cordless Mosquito Mister & Concentrates is the fastest way to clear your yard of mosquitoes. It covers a heck of a lot of area- up to 4000 square feet to be exact.  I put this to the test, and found that the AllClear Pro model blows away the competition.  I've tested other manufacturers' models, and the AllClear comes out way ahead, effectively eliminating disease-carrying insects with accuracy and broad coverage.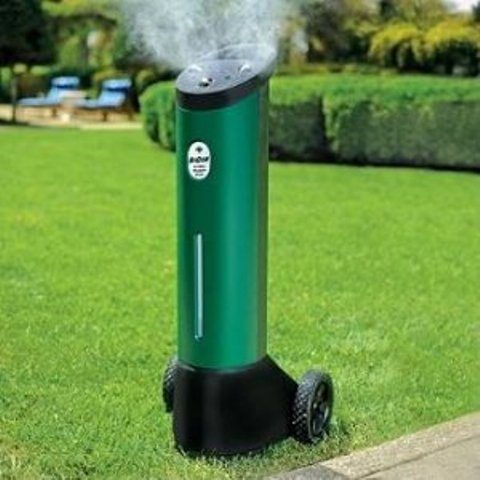 The patented technology atomizes an ultra-fine mist that kills and repels insects in minutes. The highly effective mister will protect using an environmentally-friendly insect solution.  There are several solution options available. The Pro kills and repels mosquitoes, gnats, biting flies, and other insects for up to 4000 sq. ft., and up to 6 hours.
The Mister Pro is a breeze to use. You position it using the handle and large 8-inch wheels, press the "Begin Spray" button, (or using the included Remote Starter), and the unit will begin a 12-second countdown with an audible beep. Then it will start a 3-minute atomized mist cycle that will kill any mosquitoes, gnats and flies present, and repel others from your yard for up to 6-hours.
The AllClear Cordless Mosquito Mister Pro comes fully assembled with a charged battery. Simply add water and concentrate, and it is ready to use in your yard. The company offers three types of concentrates that can be added to the Mister Pro: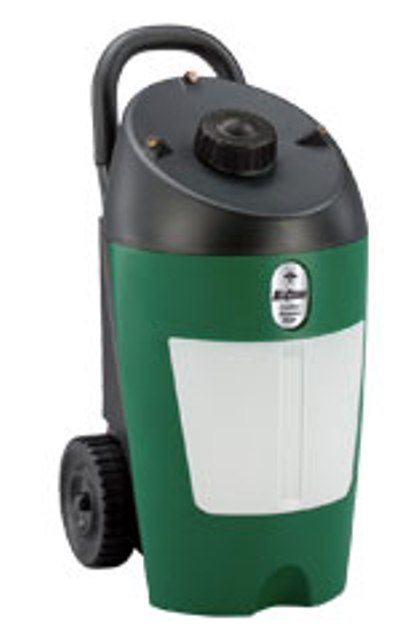 AllClear Naturals – a 100% natural plant-based concentrate with patented Geraniol, an extract from the lemongrass plant. Lasts for 2 hours.
ALLCLEAR Mosquito Botanical Insecticide Pyrethrum – Contains Pyrethrins, derived from dried Chrysanthemum flowers. Lasts for 4 hours
ALLCLEAR Mosquito Synergized Plus Concentrate – Contains Permethrin, insecticide based on natural Pyrethrins. Lasts up to 6 hours.
The AllClear Cordless Mosquito Mister Pro retails for $500. It has a Weatherproof housing, Cord-free operation, and the rechargeable battery is included. Now, you might be thinking that $500 is salty.  Trust me, when you live in a wooded area like myself, this is the best money you'll ever spend.  And you can use it year after year, allowing you to enjoy summer days and nights without fighting the bugs or exhaustingly lighting citronella candles and emptying cans of bug spray.
The company has also come out with a smaller unit….same technology, but covers smaller areas up to 2000 square feet.  It uses the same technology and solution, and is tremendously portable if you're traveling to a neighbors outdoor party. It retails for $300 and has a telescoping handle for easy, comfortable mobility.
As far as mosquito misters go, and for that matter, and device that can get rid of bugs, my money is on this company and their products.  They are simply the best on the market, and you can tell, they've put a lot of thought and design work into their products. Visit www.allclearmister.com for more information or to purchase.
Published on July 13, 2010