The
Bai Design Weather Monitor Wall Clock ($75)
is an "8 in 1″ weather station with thermometer, hydrometer, barometer, day of the month, day of the week, and of course, clock.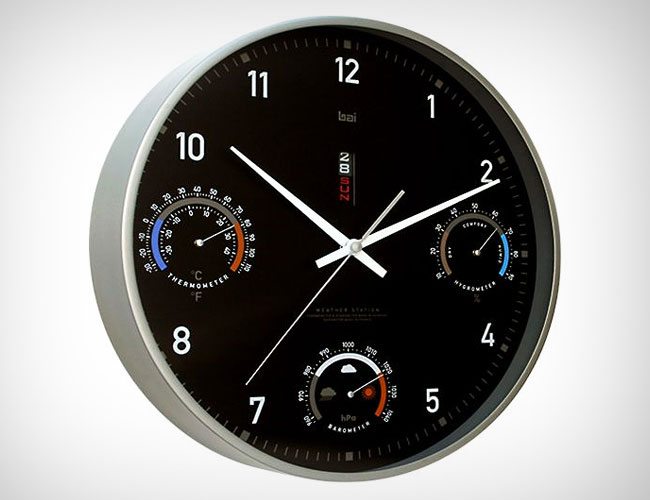 The face is presented on a matte black PVC dial behind a glass lens with a satin steel bezel and sized just right for any room. The Bai Design Weather Monitor Wall Clock is a new take on a weather station.  While it's very accurate with its instrumentation, maybe more than digital technology, it takes advantage of its esthetics, and is beautiful in a home of office.
Available at Amazon for around $75.