Canon's new edition to their VIXIA line of camcorders is the VIXIA HF M32.  It can record up to 24-hours of continuous footage on its 64GB internal memory, but should the main storage medium become full, the camcorder can automatically switch over to whatever memory card is sitting in the SDXC slot.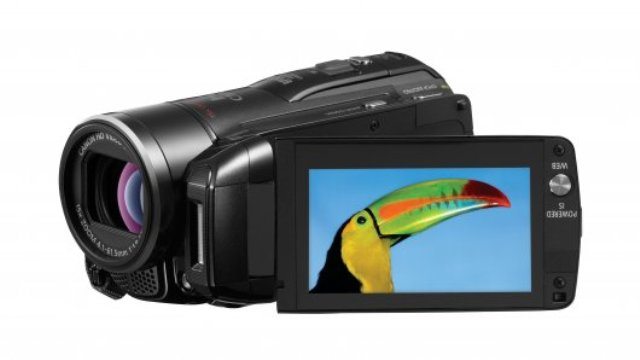 The VIXIA HF M32 records MPEG4-AVC/H.264 format video at a maximum resolution of around 2304 x 1296 or with Advanced Zoom in operation, 1920 x 1080 resolution. The 1/4-inch HD CMOS Image Sensor will also produce still images at approximately 2.99MP in 16:9 aspect or 3.31MP in 4:3. The 2.7 x 2.4 x 4.8 inch VIXIA HF M32 also features a genuine Canon HD Video Lens with 15x optical zoom – which increases to 18x if Advanced Zoom is activated – and 300x digital zoom.
Its internal flash memory runs to 64GB which gives just over 24 hours of footage in LP mode. But the inclusion of SDXC card support increases this by quite a bit – currently an extra 64GB but with the promise of up to 2TB according to the next-gen spec for SDXC. Canon has included technology called Relay Recording, which will automatically switch over to the card memory when the primary medium fills up, offering even more hours of uninterrupted shooting.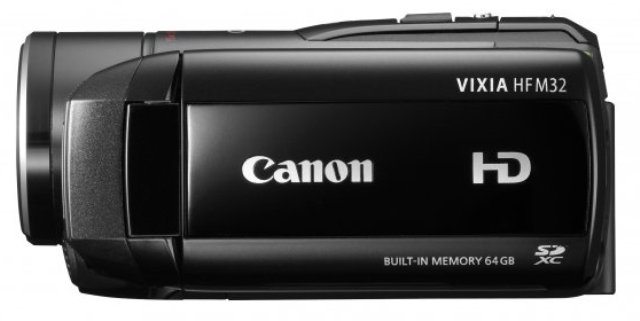 As well as being used for previewing and viewing, the 2.7 inch widescreen touchscreen LCD display panel features touch and track technology. This enables users to touch select a subject on the screen (such as a face, a person or animal or an object) and ensures that the camcorder registers and tracks it so that it always remains in focus. Users will also find Instant Autofocus, Face Priority Autofocus or TTL (through the lens) focus choices available.
To help keep images sharp there's Dynamic SuperRange Optical Image Stabilization, but there's Powered IS as well which users can activate to provide even higher compensation for subtle hand movement at the telephoto end of the zoom range. The Smart Auto function uses the DIGIC DV III Image Processor to automatically select the best brightness, color, distance and movement setting for the scene being recorded.
Other useful tools include high definition to standard definition down-conversion which can reduce the recorded HD footage to SD without losing the original higher quality original video, and Dolby Digital 2 channel audio with 5.1 surround sound being possible with the addition of an optional Canon SM-V1 5.1-Channel Surround Microphone. Connectivity comes in the shape of USB 2.0 and HDMI-out but the camcorder is also compatible with Eye-Fi SD memory cards for wireless file transfer.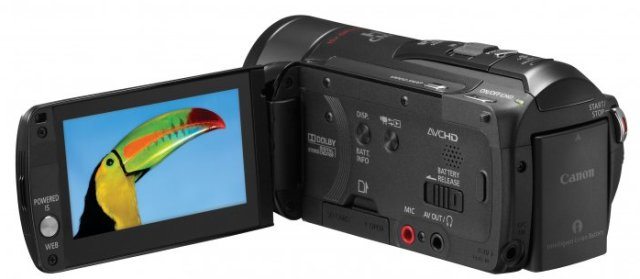 The unit's compatibility with Canon's WP-V2 Waterproof Case allowing users to capture exciting HD footage underwater at depths up to 130 feet. The VIXIA HF M32 Dual Flash Memory camcorder is scheduled for release in September for an estimated retail price of $1000. It will come boxed with a wireless controller, various cables, Pixela ImageMixer 3SE Video Editing Software and a battery pack and charger.
Published on July 26, 2010