Redbox is going to have Blu-ray rentals at most all of their distinquished-looking computerized kiosks. They've already rolled out the service at 13,300 of their rental locations, and they expect all 26,000 to be Blu-Ray-equipped by Fall.
Choice titles include The Book Of Eli & The Bounty Hunter will be the first motion pictures offered with the Blu-Ray format. No word yet on the Blu-ray/DVD ratio, but expect the Blu-Ray format to scarce for now. Unfortunately, you won't be able to see which titles are available in Blu-Ray at a given kiosk.
Here's the release…..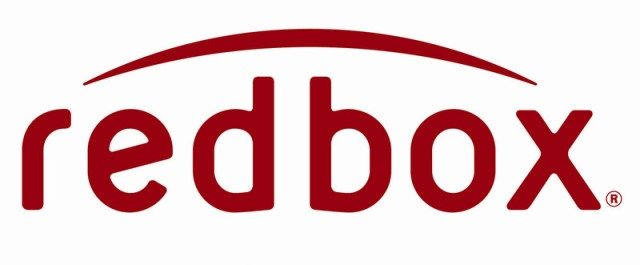 Redbox Launches Blu-ray Rentals
DVD Rental Kiosk Leader Now Offering Popular Blu-ray Titles at an Affordable Price
OAKBROOK TERRACE, Ill., July 29 /PRNewswire/ — Redbox, the popular DVD rental kiosk provider, and wholly-owned subsidiary of Coinstar, Inc. (Nasdaq: CSTR), today announced it has started rolling out Blu-ray™ titles with availability at approximately 13,300 kiosks nationwide. Redbox will rent Blu-ray Discs® at $1.50 per night plus tax and the company expects to have availability across its network of approximately 23,000 kiosk locations by the fall.
"Offering Blu-ray rentals is an exciting opportunity for redbox to expand our product offerings and build on the relationships that we've established with millions of consumers nationwide," said Mitch Lowe, president, redbox. "Redbox is a convenient, affordable home entertainment provider and we're delighted to offer consumers their favorite movies on the increasingly popular Blu-ray Disc format."
According to a recent report by the Digital Entertainment Group, sales of Blu-ray players increased 103 percent in the first half of this year. The sale of almost two million set-top players during this time has increased the total number of Blu-ray players sold to an estimated 19.4 million, resulting in more consumers entering the Blu-ray rental market.
"The Book of Eli," "Bounty Hunter," "Brooklyn's Finest" and "Green Zone" are among the Blu-ray titles currently available at redbox® kiosks. The number of Blu-ray titles and copies will vary by kiosk and location with new titles being added each week. Consumers can visit www.redbox.com/bluray to find a nearby redbox location and to check Blu-ray availability in their area. Consumers can return their Blu-ray rentals to any redbox location as part of the company's rent-and-return anywhere® policy.
Each fully automated redbox kiosk holds 630 discs, representing up to 200 titles, including standard definition DVDs and Blu-ray Discs at select locations. Consumers simply use a touch screen to select their favorite movies, swipe a valid credit or debit card and go. For added convenience, customers can visit www.redbox.com to select their movie online or via the iPhone® app from redbox and pick it up immediately at the redbox location of their choice.
[adsense]
About Redbox
Redbox Automated Retail, LLC, a wholly-owned subsidiary of Coinstar, Inc. (NASDAQ: CSTR), offers new release DVD rentals through its network of conveniently located, self-service kiosks. Redbox has rented more than 880 million DVDs and is available at approximately 23,000 kiosk locations nationwide, including select McDonald's restaurants, leading grocery, drug and convenience stores, and Walmart locations in select markets. For more information, visit www.redbox.com.
Certain statements in this press release are "forward-looking statements" within the meaning of the Private Securities Litigation Reform Act of 1995, including phrases conveying expectation or intent and other expressions identifying future performance. Forward-looking statements are not guarantees of future performance which may vary materially from performance expressed or implied in the forward-looking statements. Differences may result from actions taken by Coinstar, Inc or. redbox as well as those of third parties and from risks and uncertainties beyond our control. Such risks and uncertainties include, but are not limited to, changes in the number and timing of anticipated installations and the termination, non-renewal or renegotiation on materially adverse terms of contract terms with our significant retailers. The foregoing risks and uncertainties are illustrative, but by no means exhaustive. For more information on factors that may affect future performance, please review "Risk Factors" described in our most recent Form 10-K and any subsequent Quarterly Reports on Form 10-Q filed with the Securities and Exchange Commission. These forward-looking statements reflect Coinstar, Inc.'s expectations as of the date of this release. Coinstar, Inc. undertakes no obligation to update the information provided herein.
Published on August 3, 2010