Nikon has announced that it has upgraded its projector-wielding Coolpix compact. There are more megapixels, high definition movie capabilities and an even brighter projector, as well as a body redesign and new color options.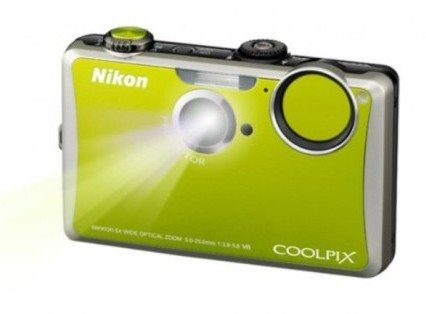 Last year Nikon introduced the world's first compact camera to feature a built-in projector, the S1000pj. As well as the front-facing projector, it also packed a 12.1 megapixel CCD sensor, a 5x optical zoom lens, a 2.7 inch LCD display and SD/SDHC support. Now Nikon has revealed its successor, the Coolpix S1100pj.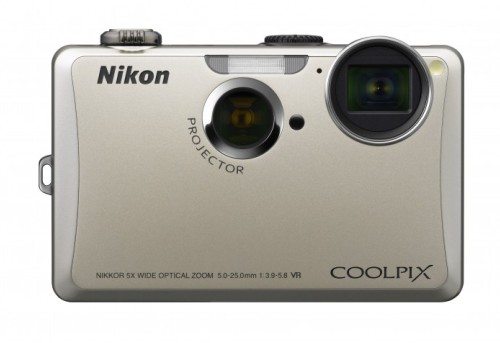 The Nikon Coolpix S1100pj sports a curvy new design and comes in violet and green, in addition to black and silver. The technology has been upgraded as well. The S1100pj's projector unit is 40 percent brighter than its predecessor, at 14 lumens. Projected images have a full 16 million color palette and can range from 5 to 47 inches (13 to 120cm) diagonally across from a throw distance of 10 inches to over 7 feet away (26 to 240cm). There's a 30:1 contrast ratio and a built-in touch interface.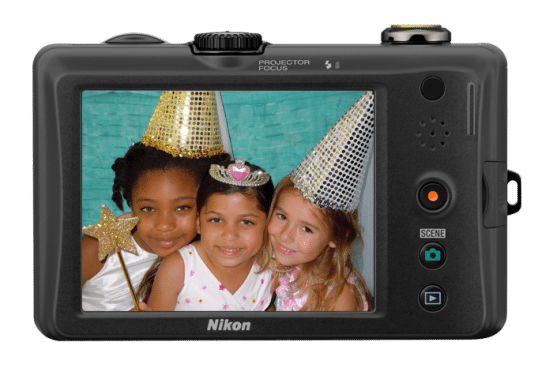 The camera's CCD sensor is now 14.1 megapixels, but the lens remains the same 5x optical NIKKOR wide-angle zoom as before. Image stabilization is a combined lens shift and electronic effort in still image mode, with lens-shift making a solo performance in movie mode. The camera now records up to 720p high definition, and the touchscreen LCD display is now 3-inches diagonally and has a resolution of 460,000 dots. The ISO sensitivity remains the same as the S1000pj at ISO80 to ISO6400, but memory card support has been extended to include SDXC.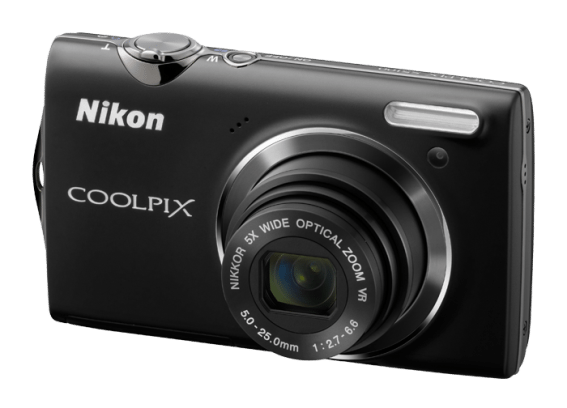 There's a host of user creativity features such as a Paint function that allows you to draw or write on projected images in real-time, plus new Retouch functions like miniature or fish-eye effects. There are 17 scene modes, subject-tracking auto focus, and Nikon's Smart Portrait System, which automatically fixes red-eye, captures smiles when they happen and focuses on up to a dozen faces at once. The Nikon Coolpix S1100pj will sell for $349.95 when it's released this month.

Nikon also revealed another addition to the Coolpix family which benefits from both quick start-up and short shutter release times, as well as one-touch 720p high definition movie recording at 30 frames per second. The S5100 also features a 12.2 megapixel CCD sensor, 5x optical zoom lens, lens-shift vibration reduction and a new tripod detection function found on premium NIKKOR lenses. When the camera detects a tripod, sensitivity, shutter speed and exposure settings are automatically adjusted to help get the best shot.
Also available is subject-tracking auto focus, a choice of 18 scene modes and a 2.7 inch LCD display panel with a 5-level brightness adjustment. ISO sensitivity ranges from ISO100 to ISO3200 and the included Lithium-ion battery should be good for around 200 shots. The Coolpix S5100 will be available in a range of colors from October for $179.95.
Coolpix S100pj
Coolpix S5100