MSI is going to introduce its Wind Top AE2420 3D AIO PC, the world's first
3D Multi-Touch All-in-one PC.  It will boast a touchscreen and is also the
first AIO PC to feature USB 3.0 ports. Sporting a 24-inch Full HD (1080p)
multi-touch display comprising a 120Hz LED panel, the AE2420 3D comes with one pair of rechargeable wireless active shutter glasses and 2D to 3D
conversion capabilities.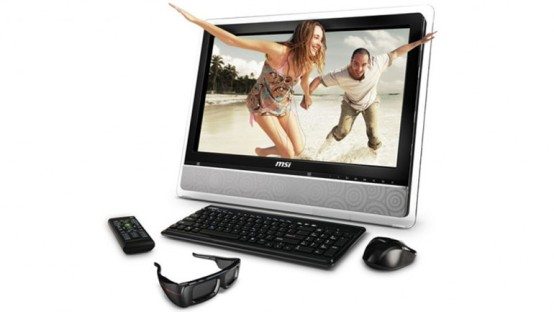 Built to meet the demands of running 3D entertainment, the AE2420 3D is a
good traditional PC as well. It is powered by a choice of Intel Core i5/i7
processors alongside a discrete ATI Mobility Radeon HD 5730 graphics card
with 1GB of DDR3 VRAM that supports DirectX 11. There's also 4GB of RAM, 1TB SATA2 HDD and a Blu-ray disc drive.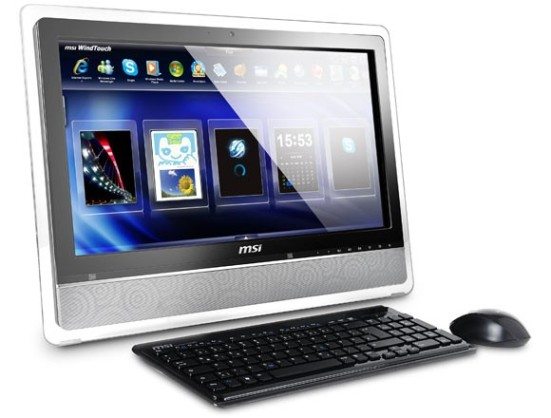 The MSI AE2420 3D AIO PC delivers 2.1 channel surround sound via two 5-watt channel speakers and a 10-watt subwoofer, while THX TruStudio Pro technology allows the audio to be enhanced to 7.1 surround sound.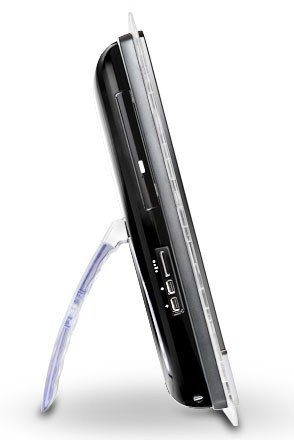 There's a 6-in-1 card reader, HDMI input, VGA output, eSATA port, 802.11
b/g/n, Bluetooth and six USB ports – two of which are USB 3.0. The unit
comes with a wireless keyboard and mouse and a copy of Windows 7 Home
Premium 64 bit.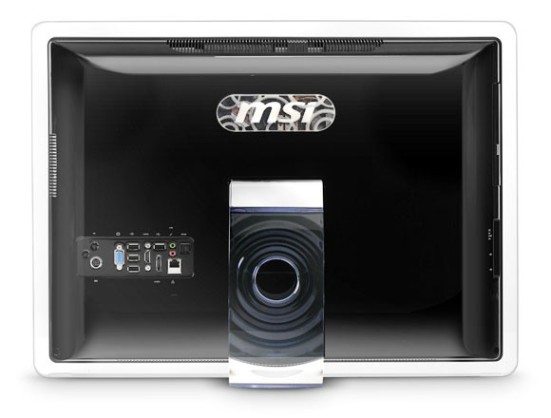 The MSI Wind Top AE2420 3D AIO PC will be available in the U.S. from September 20 with prices starting at US$1,799.