GoPro's HD HERO actioncam ($300) now has a budget-friendly little brother, a more basic version that costs $180. The HD HERO 960 is limited to a maximum resolution of 960p, as opposed to the HD HERO's 1080. If you're just using it post videos on the web, however, the difference will be negligible.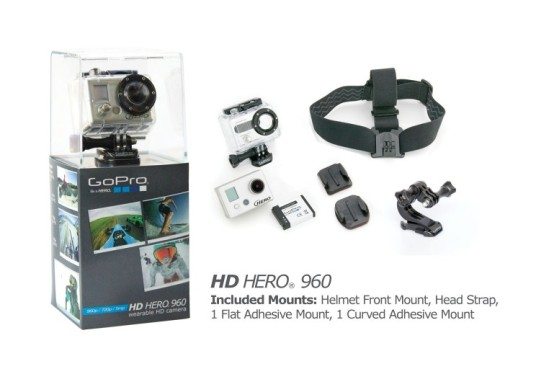 Like the HD HERO, the 960 features a watertight housing that's good down to 180 feet, and a glass 170-degree lens. It can also take stills, and is compatible with all the existing GoPro mounting accessories. Unlike its more expensive sibling, it doesn't have an expansion port – this means users won't be able to attach add-on "BacPacs" such as a larger battery or LCD screen.
One feature it has that the HD HERO doesn't is One Button Mode. GoPro has created a setting in which the camera is locked into movie or photo mode, and starts recording as soon as it's turned on.  Also new for the 960 is the Helmet Front Mount, which allows the camera to be worn on the front of a helmet.