Dyson's new Groom Brush accessory for your vacuum cleaner grooms your pet and cleans up.
It works like any standard wire pet brush, but when you're done you retract the teeth and any hair that was gathered is vacuumed.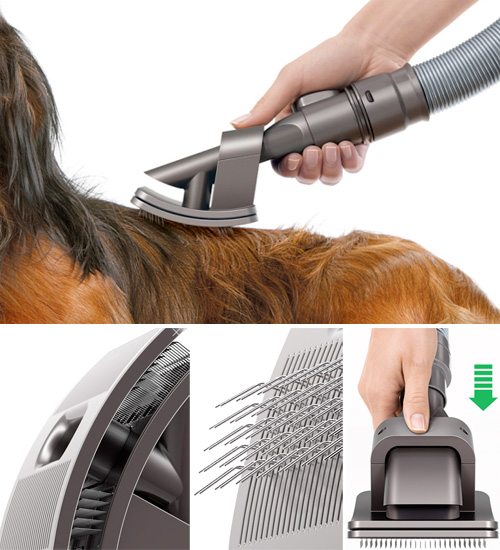 At $90, it's a steal if you have a pet and know the pains of keeping a house hair-free.