Drycase now offers a a waterproof case for your iPad.  It's compares to their current iPhone case, in which you seal the device inside the pouch, and then suck out the air with an included hand pump.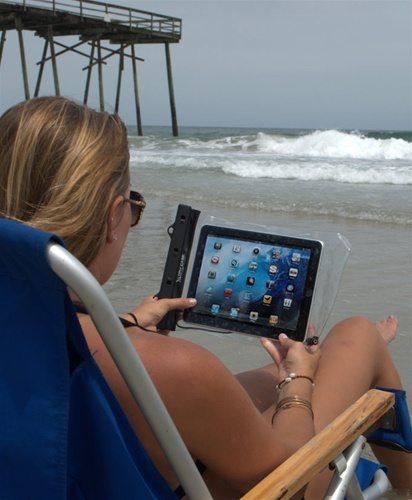 The touchscreen will continue to function as normal.  You'll just need to make sure there isn't any bubbles or wrinkles in the case while sucking out the air.  Otherwise your touch experience will be hindered.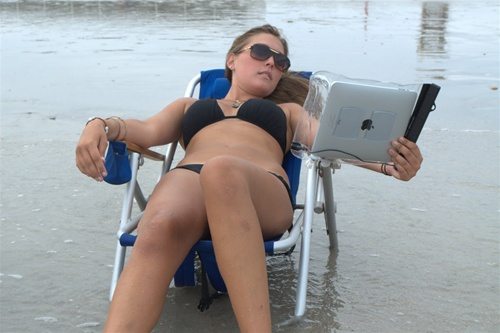 You can pick it up for $59.99.