Simplehuman's latest trash can, the Sensor Can, can sense when to stay open for an extended period of time or not open at all.
The sensor is strategically placed on the top of the can and fires directly up.  This means if you walk by the can it won't needlessly open and waste battery life.  Once the lid is open the sensor's range increases making it more sensitive to any near by movement, insuring that it won't close on you when you're still throwing away garbage.  If activity continues for more than 3 seconds, the can switches to a "30 second stay-open" mode.  This is ideal for changing the liner or when you've got a serious mess on your hands.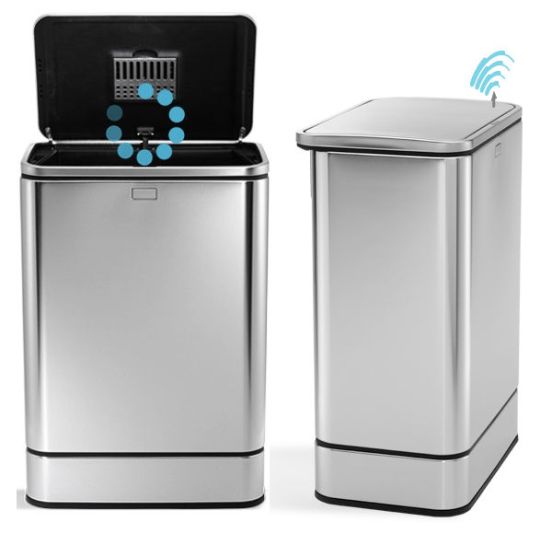 Slamming down the lid of most automated trash cans would probably damage the motor, but Simplehuman's Sensor Can automatically disengages its connection with the motor to prevent damage.  And speaking of the lid, it's outfitted with a odor absorbing filter that kills all smells for the next use.
You'll need to purchase custom liners, and it takes 6 C batteries.  Simplehuman is working on an AC adapter, but it has yet to be released. The Simplehuman Sensor Can is available now for $225 and includes a 2-year warranty.