While gas grills equate to convenience and the charcoal grills equal flavor, aroma, experience, and zest, Weber has designed the Performer Grill with both fans in mind. The grill takes the hassle out of charcoal lighting by combining a dual charcoal fuel holder and Weber's "Touch-and-go" gas ignition system. Additionally, the Weber Performer ensures adequate room with a top thermoset work table and wire bottom shelf.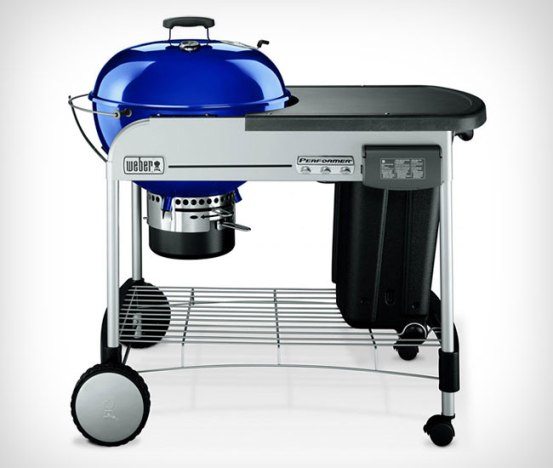 Weber even managed to tuck away a charcoal storage container, which houses up to 20 pounds of dry charcoal. Cleanup is minimal with "one touch" cleaning system, and the removable ash catcher underneath. Sold in blue, black, and forest green options.
The Weber Performer Grill sells for $330.