Jawbone has been in the Bluetooth headset business for sometime.  Now the company has unveiled their first speaker, the Jambox.  It connects to any audio device with a compatible Bluetooth specs and pumps out tunes for up to 10 hours, thanks to the built-in rechargeable battery.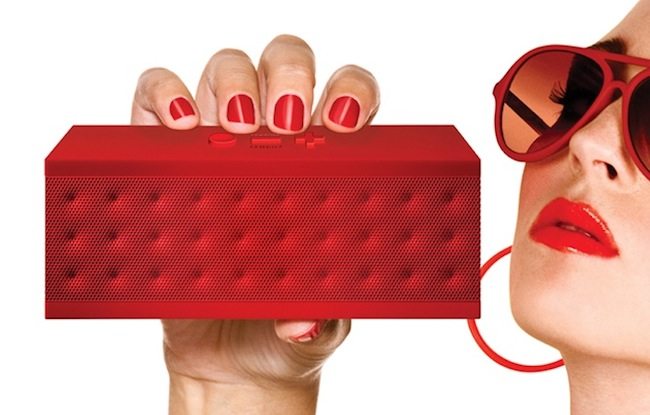 Inside the box is a pair of proprietary, highly sophisticated acoustic drivers, unmatched in their ability to produce extreme high (tweeter) and low (woofer) frequencies from a single, ultra-small dome speaker.  Essentially, the Jambox can bang up to 85db and has a 60Hz – 20kHz frequency response, which is quite powerful for its size (151x57x40mm – LWH).
If you don't want to use Bluetooth, there is also a 3.5mm headphone jack.  The Jambox comes in 4 distinctive colors (Black Diamond, Blue Wave, Grey Hex and Red Dot) and runs $199.99.