The Avenger Controller is actually a case that wraps around the Xbox 360 controller and enhances your gameplay. Its tentacles allow you push buttons without removing your fingers from other pertinent buttons.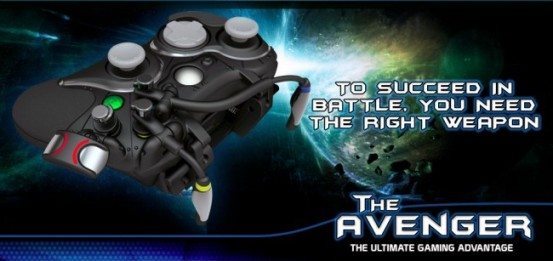 Underneath are a set of straps that wrap around the triggers. You can adjust the tightness of these such that the triggers are brought right to their threshold of engagement. For example, in Call Of Duty, you must pull the trigger to fire. But as you'll notice there is an area in which the trigger doesn't engage. The Avenger removes the empty space and lets you adjust the trigger to the exact point of engagement. It can be adjusted according to each game such that you fire as fast as possible – it transforms your triggers into 'hair triggers'.
You can pick one up for $59. They expect to produce a PS3 version by 2011.