If you don't know yet, the Samsung Galaxy Tab is now available, and you can pick up this 7″ 1024 by 600 multi-touch tablet from T Mobile or Sprint for $399 with a two-year contract. Alternatively you could pay $600 to own the device contract-free from Verizon. That's $30 less than the cheapest of the 3G iPads unsubsidized, and close to $220 less if you opt to get help from a carrier. The device should even arrive at AT&T and U.S. Cellular in the near future.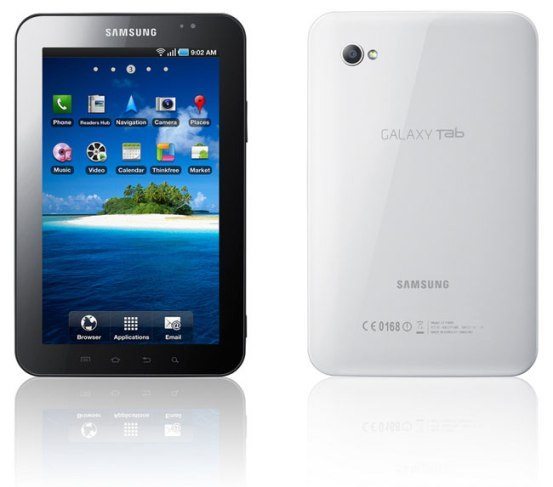 Outside of being smaller than the iPad, the Galaxy Tab has a few note distinctions that the iPad doesn't, including: a 3-megapixel back camera with flash and DVD-quality video capture, plus a 1.3-megapixel front facing version for video chatting. It weighs only .84 pounds and overall is far more portable than the iPad. In terms of speed, the Tab features a 1GHz processor, which is plenty of power to run the latest Android 2.2, along with Samsung's proprietary TouchWhiz 3.0 layer on top. The Galaxy Tab also runs Flash 10.1. 16GB are on board the device, plus buyers have the option to expand the space by another 16GB through a mircoSD slot. The battery life is rated at a decent 7 hours, but it's a good deal less than the iPad's 10+ hours. DNLA sharing and streaming is also supported for you home networking enthusiasts looking for a bit more flexibility when it comes to sharing content like movies and music between computers, TVs, and other compatible devices.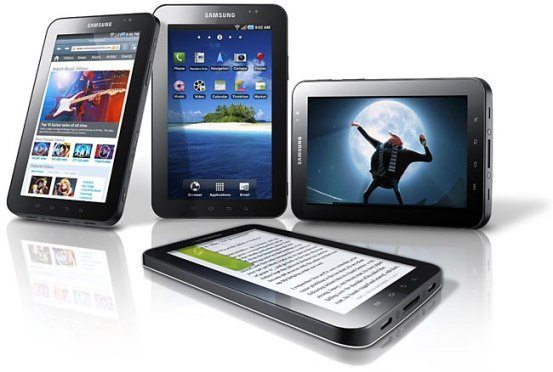 One cavaet involves Android app optimization for the tablet. Samsung has definitely invested in apps that work with the bigger screen including an Email, Calendar, Messaging, Readers Hub (for eBooks) and a Media Hub app for music, movies etc. After that though, you're left with the short comings of the rest of the Android App Marketplace. Some popular titles like Angry Birds, Facebook, Pandora, Twitter, and Amazon's Kindle app reportedly work well on the larger screen. Most others don't. Subsequently, it's on Google to take the necessary steps required to beef up Android to support the slew of tablets coming to market that all run the OS.
The Galaxy Tab is the best Android tablet out there and even despite it's Google-related app shortcomings, it does present the iPad with a ton of competition. Given some more time on the software side, it soon could be the best thing out there.