The Grippity is finally out, available for pre-order on the Grippity site for $60, and shipping in February.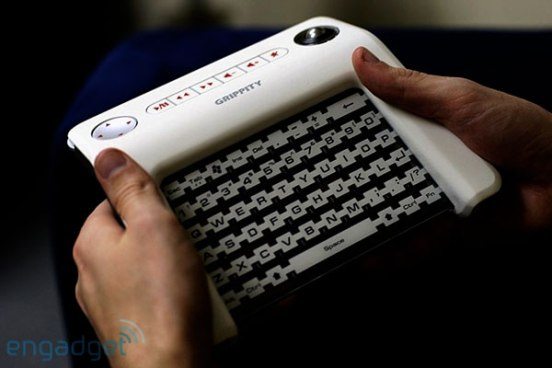 The Grippity a back-typing keyboard, allowing you to type without looking at the keyboard, and without needing a desk to do so. Essentially you need four fingers for typing, plus your thumbs, which control the Grippity's trackball and other assorted buttons.
Grippity now sees itself as the 'ideal media center controller'.  Check out the video for a demonstration.