The TikTok and LunaTik are the best designed watch straps that can harness the latest iPod nano, turning it into a futuristic wristwatch.  Designed by founder of the Chicago-based design studio MINIMAL, Scott Wilson, he once was the creative director of watches designed for Nike.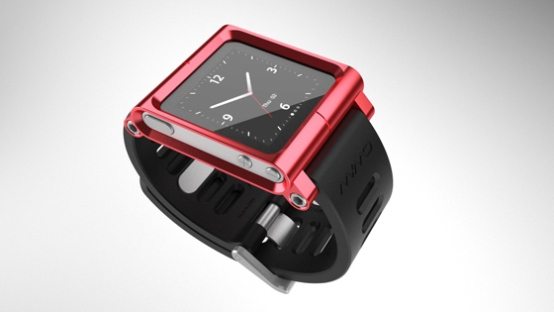 Scott now needs to scrounge up $15,000 to start production on his nano watches. He's raised around $4,000 of that money, and there are still 29 days left. By giving $25, you preorder the TikTok, which has a plastic band and a frame that snaps kind of the way skiboot locking mechanisms close. In retail, the TikTok will cost $35, while the LunaTik will sell for $70, but a preorder gets you one for just $50.
The LunaTik ditched plastic for Aerospace Grade Aluminum machined in a CNC mill, and thus measured to perfection. Its straps are silicone rubber and the bezel also locks together.