Automotive parts designer Faurecia has what it is touting as a complete car seat adjuster in the form of its new smartphone-based SmartFit system.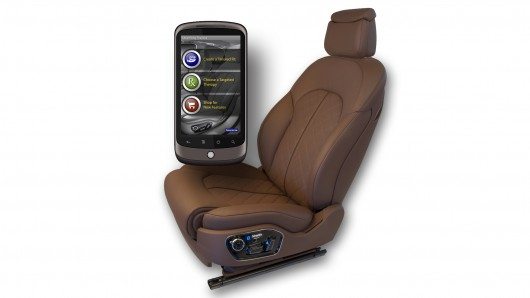 The system consists of a smartphone app, and custom SmartFit car seats. If you were to buy a car equipped with these seats, you would start by firing up the app, and submitting your physical specifications through a tailored fitting process. This would involve entering information such as your gender, height and weight, along with getting someone to take a full-body profile photograph of you in a seated position. You would then use that photo to determine specific body length measurements, via on-screen overlaid measuring tools.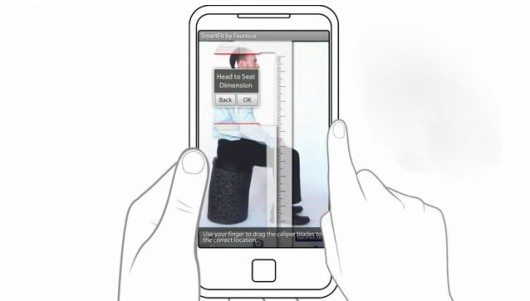 Once you were done, you would send all your information off to the Faurecia server. It would evaluate the data, perform some calculations, then send back a file of your optimized fit. When ready, you would transmit that file to your seat via Bluetooth, and the seat would automatically adjust itself accordingly.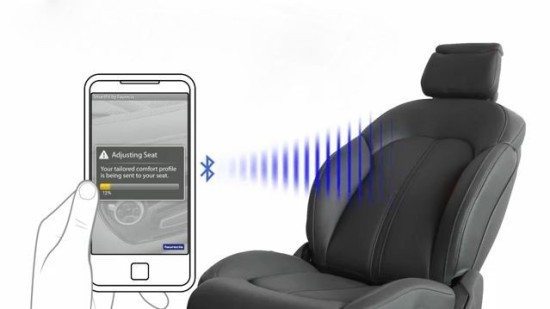 If you started getting aches and pains down the line, you could select your complaint on one of the menus and be presented with advice, along with touchscreen controls for adjusting your seat to alleviate the problem. Users would also be able to purchase various situation-specific seat set-ups, such as Safety Maximizer, Lower Back Therapy, Performance Drive and Shiatsu Massage.
The SmartFit system will be demonstrated at the upcoming LA Auto Show.