HKS Handheld Racing Controller
— The Interworks HKS Handheld Racing Controller is great if you're without a racing wheel accessory.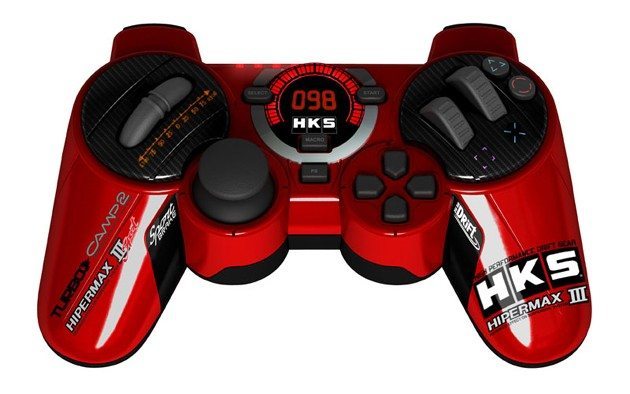 The Interworks HKS Racing Controller comes with analog pressure acceleration and brake pedals. In other words, precise control in a small package. That's comfort, and performance in racing games. A t $45, it's a quality gaming accessory that surprisingly works better than a steering wheel and pedal.  It's also less cumbersome to store and play with.
Throttle and brake buttons come on the right side, and the thumb wheel goes on the left. Unfortunately, right now it's a PS3-only device, but there's promise of future iterations for Xbox and others.
Posted 12/14/10