Olympus E-PL2 with adjustable spotlights
—The Olympus E-PL2 is a micro four-thirds camera that boasts optional bending camera spotlights whenever you want to shoot a macro shot. The adjustable LED will not run off an extra battery, which means the total weight of your camera will be maintained without any worries of suffering from dislocated or sore shoulders after a long day of toting it around.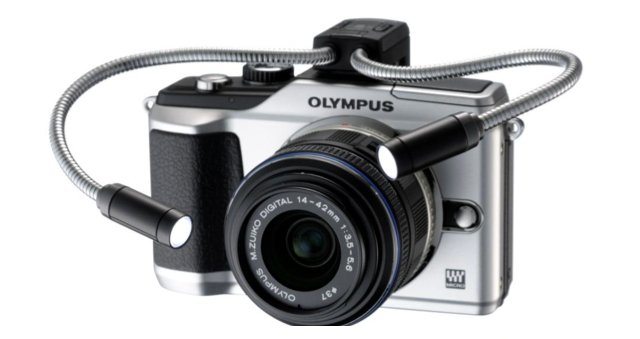 Other hardware specifications of the Olympus E-PL2 include the possibility of a new 14-42mm f/3.5 – 5.6 kit lens, a 'direct movie' button, a high-resolution 3-inch display, and optional Bluetooth connectivity.
Posted 1/1/11