V.I.O. POV.HD Ruggedized Recorder
—The rugged V.I.O. POV.HD recorder may has a two-ounce six-element glass lens captures 1080p @ 30fps (or 720p @ 60fps) video at a wide 142 degree field of view and pipes down footage to a separate recording unit that stores up-to 4.3 hours of footage on a 32GB SDHC card. The recorder even features an 2″ LCD screen with surprisingly robust in-field editing controls, tagging, and playback.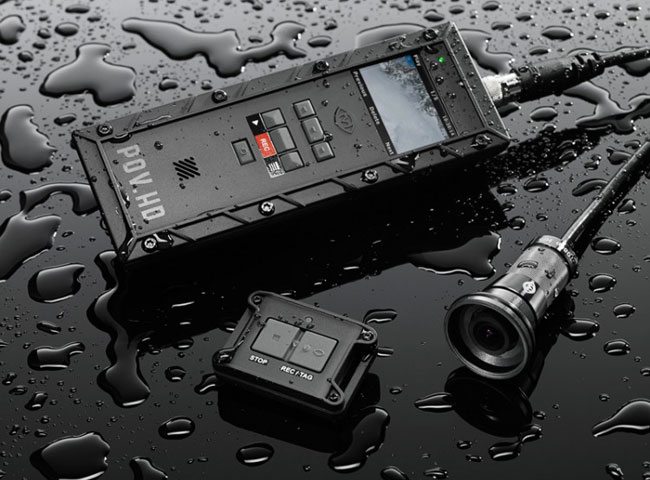 The POV.HD is shock proof, water proof and includes a variety of mounting options, carrying case, and wireless remote control. Canyon + arm trapped in boulder + movie rights are not included.
The V.I.O. POV.HD Ruggedized Recorder retails for $600
Posted 1/2/11