Vizio enters phone and tablet market with Android flavor
—The Wall Street Journal is reporting that Vizio plans to announce today new Android smartphone and tablet products. The Irvine, Calif., company said its first mobile phone, to be called Via Phone, will have a 4-inch screen, a front-facing camera for video calls, a rear-facing five megapixel camera and the capability to shoot video.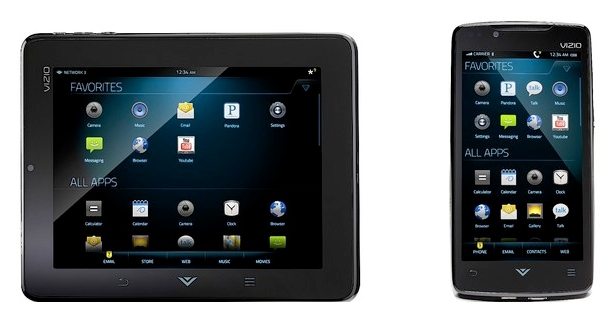 The article goes on to note the Vizio will also introduce an 8-inch Android tablet with a high-resolution screen, WiFi wireless connectivity; three speakers; and a front-facing camera for video conferencing. Vizio is expected to release both its tablet and smartphone offerings in the summer of 2011.
Posted 1/3/11