LG Optimus 2X vs iPhone 4 browsers: Head to Head
—LG's Optimus 2X has become one of the most anticipated upcoming Android handsets thanks to the dual-core Tegra 2 processor buried within its sleek, slim case. Of course, all that will change on Thursday when new dual-core Android phones are introduced at the Consumer Electronics Show in Las Vegas, but for the time being, all eyes are on the 2X.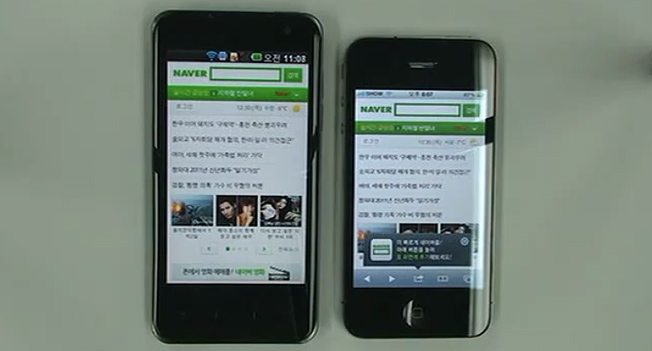 Blog Android Arena has videod a comparison, pitting the Optimus 2X's Tegra-fueled Web browser against the iPhone 4, and LG's Android 2X appears to win the battle.  The video shows the Optimus 2X loading images and other content much faster than Apple's iPhone.
Posted 1/4/11