Sling Media Slingplayer for iPad and Windows Phone 7
—Sling Media has come out with iPad and Windows Phone 7 versions of their popular Sling Mobile app.  With super image quality and streaming speed, the WP7 version of its software delivers the highest-quality content out of all of its mobile apps.
Sling's iPad App is also pretty stellar, and offers a much richer and more immersive Sling experience than is available on any of its smaller-format apps. Video quality is nice, and choosing content from the on-board channel guide was easier than using a full size TV and remote.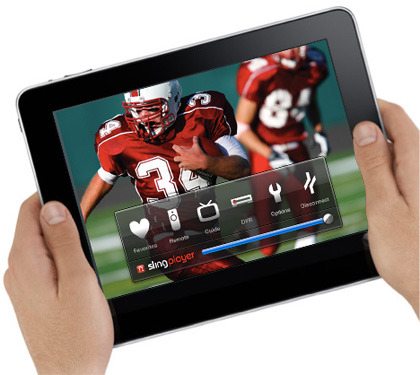 The company was more or less mum about their upcoming Verizon partnership, but did confirm that they will be offering a subscription based service which will come complete with a totally unique-to-Verizon Sling box unit that will be either subsidized or free depending on the specifics of the Sling subscription that the user opts in to. More details on that will certainly be emerging in the coming weeks and months, but expect to see it hit the streets sometime in late Winter/early Spring.
Posted 1/8/11