Starbucks now accepting mobile payments nationwide
—Starting today, you can swipe your iPhone, iPod touch, or BlackBerry at almost all Starbucks locations to pay for your coffee . The program had been piloted in California and many New York stores and allows you to use the Starbucks Mobile Card iPhone app to add your Starbucks Cards, track rewards, and also reload your cards from your phone.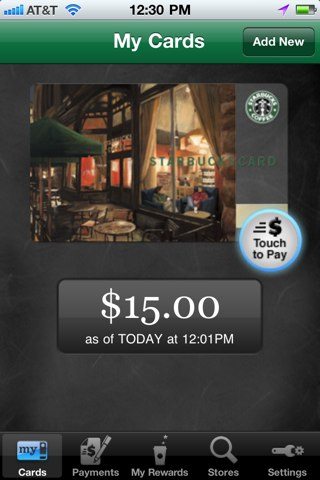 To use, you simply tap "touch to pay" in the app, hold it up to the scanner at the register and you're paid for.
Posted 1/19/11