Apple App Store hits 10 billion
— A week ago Apple posted up their 10 billion App Store download counter, and that's all the time it took to hit the the enormous milestone.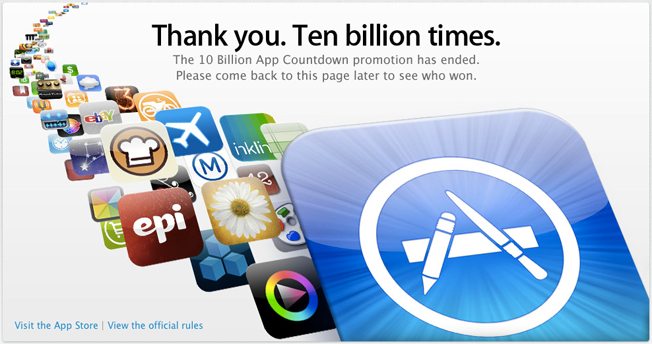 Apple has sold over 10 billion apps to customers in just a few years. With Apple's pace of hitting this many app sales, 20 billion should come a lot sooner.  You know what they say….."that first 10 billion is the hardest". The person who downloaded the 10 billionth app will be announced within a couple days according to Apple.
Posted 1/24/11