Hindsight 30 Rear View Bicycle System
—This handy rear view camera system from Cerevellum, called the Hindsight 30, has a 3.5-inch transflective display that can be mounted on your handle bars.  Thanks to the magic of wireless technology, it connects with a small camera mounted underneath the rider's seat and provides a crystal clear view of what's coming up the rear, perfect for big-city commuting.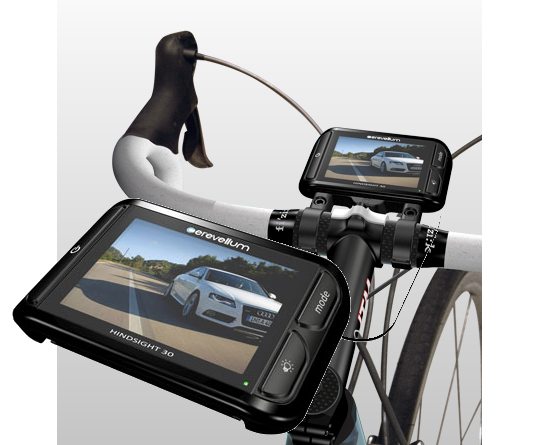 The Lithium-ion battery is good for up to 13 hours of use on a single charge.  The system also includes a front and rear LED light for added safety.  The Hindsight 30 can also be used for a motorcycle as well.
There is currently no word on a price or launch date.
Posted 1/26/11