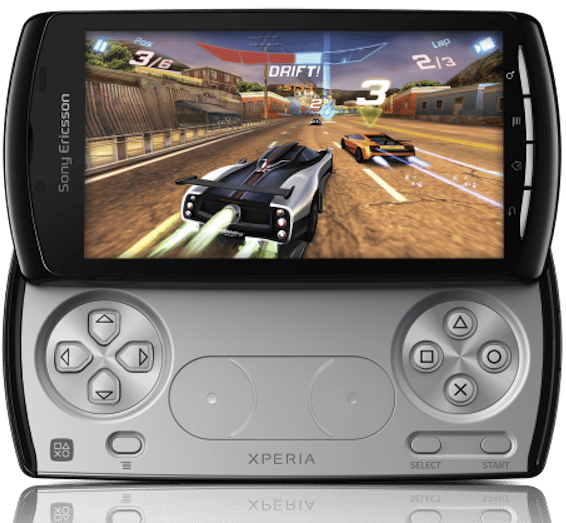 Sony just announced some official specs for their already famous Xperia Play Playstation Phone.  It looks like the handset will be available this Spring from Verizon Wireless for a yet to be announced price.
Driven by a 1 GHz Scorpion ARMv7  and backed by a built-in Andreno 205 GPU, The Xperia Play should make for some solid game play.  It measures 119 x 62 x 16 mm and weighs 175 grams.  The phone itself will support up to 400mb of storage, though a microSD card slot is present for up to 32GB – it will include an 8GB microSD.  It will ship with Android 2.3 and 5 titles (Asphalt Adrenaline 6, Bruce Lee, Star Battalion, The Sims 3, and Tetris) preinstalled and a "legendary" PlayStation title.  At launch, more than 50 additional titles from the top developers will be available for purchase via the Android app store.
There are two shoulder buttons, a directional pad and the all too familiar Sony Playstation square, circle, triangle and X buttons.  In the center are two analog touch inputs for joystick action.  The 'Play' could revolutionize mobile gaming.  And packing this next generation PSP with a fully-functional Android OS and phone functionality could make this phone the gadget of the year.  Time will soon tell.